Find Assisted Living in Indianapolis, Indiana - Certified Senior Care Advisors
Our certified consultants will help to identify your assisted living needs, and help you through every step of the process. Our Advisors have received their Certified Senior Advisor certification to earn their expertise in Indianapolis, Indiana. Our service is 100% free to you!
---
3 Easy Steps In Finding The Best Senior Care In Your Area
Our Senior Care Consultants Will Perform:
Step One- The Assessment/Interview
Identify your loved one's care needs and preferences
Identify personal preferences/location
Identify hobbies and lifestyle preferences
identify budget preferences
Step Two- "Matching Needs & Preferences"
They will then "match" all the information from Step One and narrow down your options to 3 or 4 pre screened and CarePatrol approved care providers.
Step Three- Tour Our Recommendations
Our Senior Care Consultant can personally bring you to our recommendations for a tour (much like a realtor does) or if you would rather go by youself, we can arrange the details of your tour accordingly.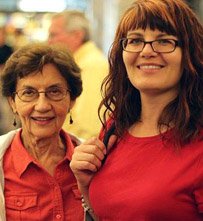 Safe research is really what Assisted Living Directory is all about. I've been there before, looking for care for a family member, not knowing what to trust, and not knowing how to find the information I needed to make a smart decision.
That's why, you'll hopefully notice, that we have included information on tihs page for assisted living in Indianapolis that should help you to make highly informed, safe choices.
For beginners, we've included the video tutorial here that will show you how to use the State of Indiana's Department of Health Website to find Consumer Reports data, as well as well as facility complaints, investigations findings, and ownership information.
Additionally, we always try to higlight any helpful state or local resources to help you to further your research. For Indianapolis, this would be the "CICOA Aging & In-Home Solutions, which 'is a private, not-for-profit agency and one of 700 Area Agencies on Aging nationwide'. This agency provides a wide variety of services, such as information and assistance, in-home services, cargiver support and much more.
The senior care and assisted living facilities listed on this page for Indianapolis may all be contacted directly and safely! Intro by D. Besnette
Facility Consumer Reports, Inspections & Complaints for Indianapolis
Video Produced by Assisted Living Directory
Learn how to quickly and easily look up State facility inspections, complaints, and consumer reports for Indianapolis!
877-345-1716Pricing & Availability

Indianapolis Assisted Living: Featured Facilities, Video Tours & Services
American Village offers senior housing and health solutions with a multitude of premier services.
American Village Indianapolis, IN 46220
P: 317-253-6950
F: 317-254-6681
866-315-1354
Pricing & Availability
Learn More