Expert Help...If You Need It!
1-877-616-7329


Assisted Living Directory
has been in service for over
11 years
! Learn how
Our Site is Different!
Learn something new today in
Assisted Living Directory's Blog!

Learn about Georgia's Assisted Living Regulations - & How You Can Get A Copy!
How Georgia Defines Assisted Living - Each state can be quite different!
How To Maintain A Positive Attitude as a Caregiver - [Video]
A Recommended Senior Services Database for Georgia - Trustworthy & Statewide
Paying For Senior Care in Georgia using CCSP - A Medicaid Waiver Program
Get A Copy of the CCSP Brochure - In A Printable .PDF Format
What A Room In A Smaller Residential Care Home Looks Like - [Photos]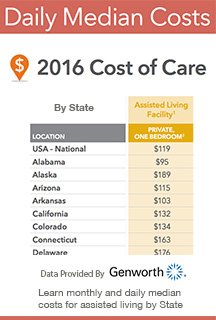 Assisted Living Association of Georgia (ALAG):
Phone: 770-489-1440
Elder Abuse:
Report suspected abuse by calling 800-677-1116
Ask A Question!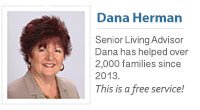 (866) 333-6550
Who we work with & why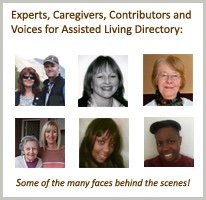 Keep up with our future videos! 253,000 + views and counting!
Popular Help Pages:
Facility Questionnaire - A Printable (.pdf) of Important Questions To Ask Facilities
What Is A Long-Term Care Ombudsman?
Assisted Living Tidbits
Great questions about Hope Assisted Living asked by our site visitors:
I wanted to know the cost. This is for my ex-husband. John would need transportation when he goes to the VA in Decatur or Lawrenceville for Dr's visits. John has Parkinson's and possibly the onset of dementia he is only 62. He can shower and take care of himself but he needs someone to cook for him and give him his medicine. He has days that he is not with it and needs to be checked on. He will quit eating and will not make sense to you when he talks and will just sleep all the time.
Q: I am in the process of looking for a facility for my husband. He has Alzheimers and is need of a memory care facility. I would like to get more information on your rooms and the cost. Thank you. Vickie
***It sounds like another possibility if 24-hour care is not needed is to look into Independent living, or perhaps a place that offers more of a continuum of care, so mom can 'age in place' as more care is possibly needed down the road. - Assisted Living Directory.
Q: Was wondering if you have any job openings for someone with previous CNA and LTC facility experience who is currently not certified but in school for nursing, as well as getting my CNA again. Tammy
***Assisted Living Directory recommends checking out our 'get a job' section on tips for those seeking nursing, or CNA positions.
Q: Do you accept VA benefits? - Denise
Don't be fooled by the Questionable Tactics used by many assisted living sites

Assisted Living Directory has a No Spam Guarantee!