Additional Facilities & Senior Care Options
Join our Google+ Community & Discussion Group!
Learn More
Ashwood Assisted Living
40 Hunt Club Boulevard
HAMPTON, VA 23666
(757) 827-0000
Capacity: 94
Commonwealth Assisted Living at Hampton (Mayfair House- Hampton)
1030 Topping Lane
HAMPTON, VA 23666
(757) 826-3728
Capacity: 102
Eden Court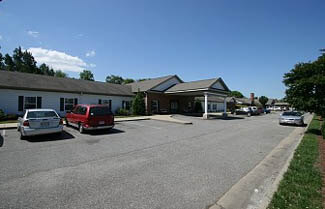 "At Eden Court, assisted living is care and support with all the comforts of home. Sunlit private and semi-private rooms are distinctly appointed with seniors in mind."
Services and care options offered:



Private and Semi-private Rooms w/their Own Bathrooms


Home-Cooked Meals


Individualized Care Plans


24-Hour Staffing


Weekly Housekeeping/Linens


Medication Management


No Entrance Fees

Eden Court
1034 Topping Lane
Hampton, Virginia 23666
Phone : 757-826-5415
Shelton on the Bay
1300 N. Mallory Street
HAMPTON, VA 23663
(757) 723-6669
Capacity: 55
The Devonshire
"Awarded the Best Senior Citizen living Community of the Year. We have Independent Living and Assisted Living apartments available to meet your needs."
2220 Executive Dr
Hampton, VA 23666-6607
(757) 827-7100
Capacity: 55
Bethel Helping Hands
11 Big Bethel Road
HAMPTON, VA 23666
(757) 896-8660
Capacity: 6
Dominion Village At Poquoson
"For more than 18 years, Dominion Village at Poquoson in Poquoson, Virginia, has provided assisted living and Alzheimer's care."
531 Wythe Creek Rd
Poquoson, VA 23662-1562 (*Poquoson is just outside of Hampton)
(757) 868-0335
Website
Tender Care Adult Residence
1616 Todds Lane
HAMPTON, VA 23666
(757) 825-2564
Capacity: 7
Did you know that there is an awesome Assisted Living Facility Search tool offered through the Virginia Dept. of Social Services that allows users to search for care by city, zip code or Facility Name?
Other Relevant Senior Services for Hampton, Virginia
The Hampton Senior Center
3501 Kecoughtan Road
Hampton, Virginia 23661
(757) 727-1601
Assisted Living Facilities, Senior and Long Term Care in Hampton, Virginia (VA)