Find Assisted Living in Gary, Indiana - Certified Senior Care Advisors
Our certified consultants will help to identify your assisted living needs, and help you through every step of the process. Our Advisors have received their Certified Senior Advisor certification to earn their expertise in Gary, Indiana. Our service is 100% free to you!
---
3 Easy Steps In Finding The Best Senior Care In Your Area
Our Senior Care Consultants Will Perform:
Step One- The Assessment/Interview
Identify your loved one's care needs and preferences
Identify personal preferences/location
Identify hobbies and lifestyle preferences
identify budget preferences
Step Two- "Matching Needs & Preferences"
They will then "match" all the information from Step One and narrow down your options to 3 or 4 pre screened and CarePatrol approved care providers.
Step Three- Tour Our Recommendations
Our Senior Care Consultant can personally bring you to our recommendations for a tour (much like a realtor does) or if you would rather go by youself, we can arrange the details of your tour accordingly.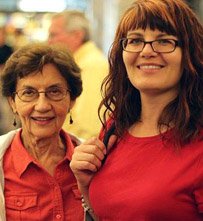 Assisted Living Directory has created this page to provide a useful place to begin your research into the numerous assisted living options in Gary. As we find them, we will include video tours of facilities, and direct contact information.
Assistance for Seniors, Families, and Caregivers in Gary:
One way for seniors and their loved-ones to obtain assistance, or to have questions relevant to senior issues answered is through their Local Agency on Aging. Currently, Indiana has 16 agencies, which cover each area, and every county of Indiana. For Gary, the AAA would be the Northwest Indiana Community Action, and their Aging & Disability Resource Center.
This agency, and center provides a common portal, or 'entry point' for information and assistance for older citizens. Services provided may include In-home services; Caregiver support; Home-delivered meals; advocacy; Medicaid Waiver information, and more.
Often times, the search for assisted living and senior care services can be confusing for families and seniors. Agencies on Aging can help make sense of what's available, and answer questions on how to proceed. Intro by D. Besnette
Gary Assisted Living: Featured Facilities, Services, and Facility Videos
[Video] Senior Helpers - An Alternative to Assisted Living in Gary
Senior Helpers is a provider of in-home care in the Gary area, helping seniors to stay at home through daily help and assistance.
888-985-4427Pricing & Availability

Assistance For Those Seeking Senior Care in Gary and Lake County
Local experts familiar with assisted living and senior care options in Indiana and Gary are here to help you. This is a free service.
We can help you with simple questions, or through every step of the process if you need dedicated help.
Our consultants can:
Research facilities that fit your needs and personal situation
Find out which facilities fit your budget or insurance
Advise you on the different laws or regulations relevant to assisted living or memory care in Indiana
Let you know which facilities have had safety or health violations
Facilitate introductions and set up tours
Our services are designed to save you time, and to help you make good decisions based on solid information.
Our services are free of charge to every family that we work with!

888-981-6827Pricing & Availability

Assisted Living Facilities & Senior Care Options - Gary
Lake Park Residential Care, Inc
2075 Ripley St Lake Station, IN 46405
Phone: (219) 962-9437
1-877-616-7329
Pricing & Availability
Map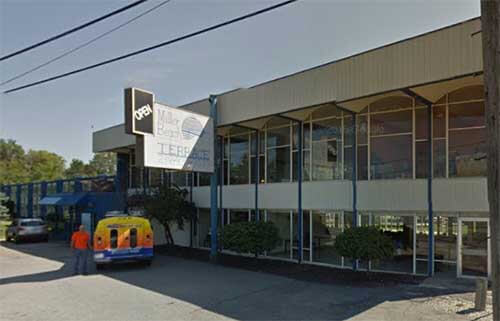 Miller Beach Terrace Assisted Living
4905 MELTON RD GARY, IN 46403
Phone: (219) 939-3030
866-315-1354
Pricing & Availability
Map
Mary Lane Center Adult Foster Care
4859 Georgia St Gary, IN 46409
Phone: (219) 980-1625
877-644-2963
Pricing & Availability
Website
Adult Day Service:
Recreational Activities, including Gentle exercise
Socialization Activities
Lunch and Snacks
Health Monitoring
Adult Foster Care:
Focusing on developing more independence in activities of daily living and self care.
Personal health and fitness
Independent living skills
Formal education (vocational or collegiate)
Employment
Transitioning to independent living.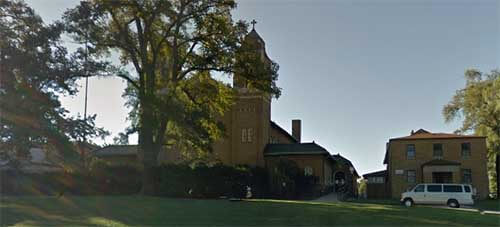 Transitions - Assisted Living Facility
(219) 985-0572
501 W Ridge Rd Gary, Indiana 46408
888-981-6827
Pricing & Availability
Map
Additional Support
Questions about Facility Costs or Availability? 866-333-6550
Brunswick Park Senior Center
775 Clark Road
Gary, IN 46404
Phone: 219-944-1595
866-315-1354
Pricing & Availability
Gary Community Health Center
1021 W 5th Ave
Gary, IN 46402
(219) 880-1190
888-981-6827
Pricing & Availability
Linden House of Gary - Senior Citizens Center
1500 Washington Street
Gary, IN 46407-2100
(219) 885-1534
866-315-1354
Pricing & Availability