We'd Love To Connect!


Assisted Living Directory
has been in service for over
11 years
! Learn how
Our Site is Different!
Learn something new today in
Assisted Living Directory's Blog!
Learn About Oregon's Assisted Living Rules and Regulations - & Where To Get A Copy!
Learn About Oregon's Medicaid Waiver Programs - Including PACE, HCBS and More!
How To Spot A Questionable Senior Care Website - Our 7 'Red Flags'
Get Two Excellent PDF Consumer Guides - Oregon Statewide for Assisted Living. Includes a Facility List (By County)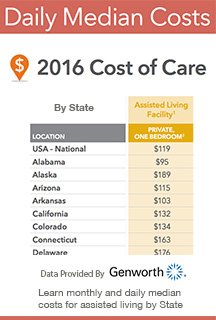 Oregon Health Care Association:
"Oregon Health Care Association (OHCA) is one of the state's leading trade associations, representing over 570 members including skilled nursing facilities, assisted living and residential care facilities, integrated health systems, independent senior living communities and licensed in-home care agencies." Website
Elder Abuse:
Report suspected abuse by calling 800-677-1116
Ask A Question!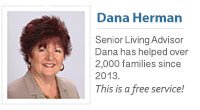 (866) 333-6550
Who we work with & why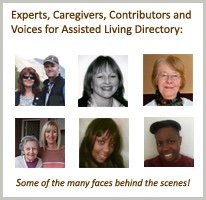 Keep up with our future videos! 239,000 + views and counting!
Assisted Living Tidbits
We advise anyone looking for assisted living to exercise caution when submit your information to any website, especially 'referral sites.' Sometimes, it is difficult to tell if a site is collecting information for referrals or not, or if a site simply plans to sell your personal information to the highest bidder.
Nevertheless, whenever you submit your information to any site, take great care and make sure to find and read the site's privacy policy!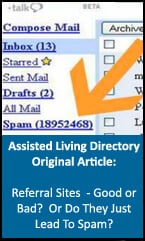 Interesting questions from our site visitors about assisted living in the Portland Area and about Assumption Village:
Hello. I am helping my parents to find an assisted living facility in Portland.My mother just qualified for Medicaid ALF level 4. My father does not yet qualify, but could pay as a second person if they shared an apartment. Do you accept Medicaid, and, if so, do you have any openings for such a couple?
We are relocating to Portland this summer. Currently my mother (age 80) is living with her sister (age 85!) out of state. We are trying to get as prepared as we can in case we should need to move my Mother out with us at a moment's notice. She is currently living on just her Social Security (which isn't very much). Can you give me an idea of the range of prices in your facility? I know that in our state there are facilities that accept Medicaid as payment. Does Oregon have a similar offering? Thank you for helping me do my homework!
I am re-locating in two/three years to Oregon and would like information on your facilities - costs including. I plan on taking a trip to Oregon later this year.
I am looking for assisted living for my mother, recently diagnosed with Alzheimer's - do you have any openings at this time for a patient paying with Medicaid funds? Do you have a waiting list?
Do you accept residents under 65 and, do you accept Medicaid as a form of payment?
I have a friend who really wants a studio at Assumption. He has SS disability income and is able to walk and care for himself. If you can please tell me the age a person must be to live in Assumption and the price of a studio without meals I would appreciate it.
Don't be fooled by the Questionable Tactics used by many assisted living sites

Assisted Living Directory has a No Spam Guarantee!