Learn Facility Availability:
1-866-333-6550


Assisted Living Directory
has been in service for over
11 years
! Learn how
Our Site is Different!
Learn something new today in
Assisted Living Directory's Blog!
Local Arizona Senior Care Help

Hello, My name is Nita I am a certified and local senior care advisor. I am based in Arizona, and I am here to answer your questions!
1-877-687-4988
(A Free Service)

Who we work with & why
Keep up with our future videos! 253,000 + views and counting!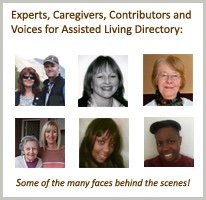 ALTCS and Arizona Assisted Living: Our Survey of Arizona Facilities & How To Find Providers That Accept ALTCS
Learn About Arizona's Assisted Living Regulations: & How To Get A Printable Copy!
3 WAYS TO FIND SMALL-TOWN/RURAL ASSISTED LIVING IN ARIZONA: Comprehensive State Lists & Data
Our Top Advice for Anyone Searching For Assisted Living
How To File A Complaint Against A Care Facility in AZ: Quickly & Anonymously
Facility Inspections & Citations - Arizona
The 10 Most Common Cited Deficiencies: Arizona Facilities Statewide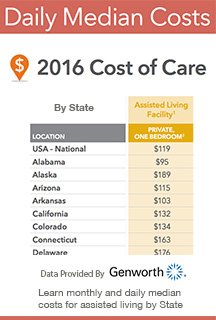 Arizona Assisted Living Homes Association (AALHA):
Phone: 1-888-400-9044
P.O. Box 21752
Mesa, AZ 85215
Elder Abuse:
Report suspected abuse by calling 800-677-1116
Assisted Living Tidbits
One way that any assisted living facility can be creative with it's residents who have dementia or Alzheimer's is with a Memory Box.
Memory Boxes are basically that - a box or small cabinet that you put outside of the resident's door that he or she can fill with mementos, photos, and other personal items.
This box serves to help the resident to find his or her room (especially in larger facilities where the hallways are long, and the doors all look similar).
It also serves as a way to make the resident feel more at home, and more comfortable at the facility, and gives the resident an ongoing project that he or she can help to maintain and add to over the years!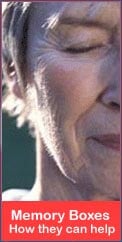 Popular Help Pages:
Facility Questionnaire - A Printable (.pdf) of Important Questions To Ask Facilities
Assisted Living Definition & Description [Video]
Facility Size - Discussing Small vs. Large Facilities
Don't be fooled by the Questionable Tactics used by many assisted living sites

Assisted Living Directory has a No Spam Guarantee!