Assisted Living Tidbits
Interesting questions and comments from our site visitors about assisted living and Abundant Joy. These questions should serve as reminders that assisted living can be confusing, and to ask good questions to the facilities you are interested in:
How many residents are there in your Abundant Joy home currently? I also want to find out if you have openings, what are the fees are, and if you take any form of long-term care insurance.
* Hello, My uncle Dale is 71 years old and is showing signs of dementia. He has blackouts while driving and shopping. For the last several years he has been accumulating stories of driving off and being gone for several hours without knowing where he's been. He spends all of his disability and social security in a day or two leaving no money left for bills and living. He often does not know what he spent it on or where he spent it. I am living out of state, and my dad (his identical twin brother) has been trying to care for him.
However this is taking a mental and emotional toll on my dad. What would be the procedure for getting Dale into an assisted living home such as yours? Dale believes that he has no problems at all. However he has created safety issues in my dad's house by leaving the stove on and such. This is becoming a great worry to me as my dad is at a loss and believes that nothing can be done. Because they live in a townhouse, I am not only worried for their own safety but also those in the nearby units. Dale is largely in debt as a result of his poor money managing, but he does have medicare. I am just looking for a place where my uncle can be safe and my dad worry free. They live in Phoenix... Thank you.
Looking to find a new assisted living facility for my Dad, quickly, he's 76 yrs. old. His place is shutting down in the next 2 wks!! I need to get him situated in a new home ASAP! He needs medication assistance, generalized care, no major medical conditions, still can walk, etc. - Carol
Do you have private room available and does your home accept ALTCS Mercy care as a supplement for RRB?
What are the requirements to come and live in an assisted living home? what is the monthly cost of this facility?
Hi, I'm in the process of looking for an assisted living facility for my cousin. He's a male who's in his 50's who suffers from early stages of dementia and recently had a stroke. He currently lives in another state. We're trying to move him out here once we find out from his doctors the extent of his memory loss. He's currently in the hospital waiting on test results. This is all new to us. My question is, do you have the ability to care for someone who suffers from memory loss? My other question is, he has a dog and we wondered if you would take his dog in, too? We were thinking of calling the local pet rescue to take him.
My mother has Alzheimer's and my father is not in the good health and able to care for her as her disease is progressing. could you please call me for details?
My sister is in her early 50's and suffers from RA....we are concerned about her living by herself....can you let us know the cost of your facility. Are you Medicare approved?
I am looking for a home to place my parents in. We would prefer a 1 bedroom with kitchen and amenities. Also looking for somewhere that offers extracurricular activities etc. Could you please send me more info including price, conditions etc. We want to place them ASAP.
I would like more information. I am completely lost in this process.
Hi my mom is 85 and she is on a walker, she lives alone but is going down hill, she spends most days at the senior center on 7th ave and buckeye rd. Could dial a ride still pick her up daily? She needs help bathing and needs her meals prepared and clothes washed, she wears diapers for incontinence but uses the toilet as well. Interested in prices as well.
Hello. I am looking for an assisted living home for my mother. She is 75, self administers blood pressure meds, but needs help with her insulin shot. She is mentally alert and physically active. Likes to take walks and chat with friends. My job does not allow me to live here year round and I am uncomfortable being away for months at a time and leaving her in the house alone. Could you give me an idea of the costs involved and availability?
Q: Do you accept state funding (AHCCCS)? - Amy
Assisted Living Video Tutorial:
We recently created a video tutorial on how to avoid spam if you decide to use a referral website to find assisted living services. You can watch the video here: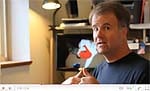 ---
Subscribe
Don't be fooled by the Questionable Tactics used by many assisted living sites
Assisted Living Directory has a No Spam Guarantee!