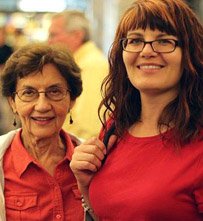 This section of Assisted Living Directory offers information on Trenton's assisted living facilities (or Adult Foster Care Homes).
Every facility may be contacted directly and safely!
We also recommend that you familiarize yourself with The Senior Alliance / Area Agency on Aging 1C, which acts as Trenton's Area Agency on Aging. This agency provides senior services, programs and support to Trenton's seniors, caregivers and families. Intro prepared by D. Besnette
Trenton Assisted Living: Featured Facilities, Video Tours & Services
Parkside Estates is Located in Trenton, MI.
This is a Trenton sprawling ranch in Brenton Park sub with separated Rec./Dining hall from main room and bedrooms with TV. The facility has with spacious bedrooms and a Waterfall pond on the patio with Mature landscaping that surrounds the yard for privacy.
888-502-2057Pricing & Availability
Learn More
& Contact Parkside Estates Directly!
Trenton, MI – Assisted Living Facilities & Senior Care
2003 W Jefferson Ave
Trenton, MI 48183
(734) 692-0564
1-866-333-6550Pricing & Availability
Map
Aged – Alzheimer's
Facility Type: Small Group
Capacity: 6
Cunningham's Trenton Senior Residence Inc.
1806 Heatherhill Trenton MI 48183
734 775-6192
888-502-2057Pricing & Availability
Map
2220 EDSEL TRENTON, MI 48183-8183
(734)552-5184
Facility Type: Small Group
Capacity: 6
866-666-1057Pricing & Availability
Map
2849 MANNING TRENTON, MI 48183-8183
(734)671-0586
1-866-333-6550Pricing & Availability