Find Assisted Living in Woodbridge, Virginia - Certified Senior Care Advisors
Our certified consultants will help to identify your assisted living needs, and help you through every step of the process. Our Advisors have received their Certified Senior Advisor certification to earn their expertise in Woodbridge, Virginia. Our service is 100% free to you!
---
3 Easy Steps In Finding The Best Senior Care In Your Area
Our Senior Care Consultants Will Perform:
Step One- The Assessment/Interview
Identify your loved one's care needs and preferences
Identify personal preferences/location
Identify hobbies and lifestyle preferences
identify budget preferences
Step Two- "Matching Needs & Preferences"
They will then "match" all the information from Step One and narrow down your options to 3 or 4 pre screened and CarePatrol approved care providers.
Step Three- Tour Our Recommendations
Our Senior Care Consultant can personally bring you to our recommendations for a tour (much like a realtor does) or if you would rather go by youself, we can arrange the details of your tour accordingly.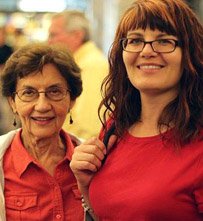 This section of Assisted Living Directory provides detailed information on Woodbridge, Virginia's assisted living facilities and residential care homes.
All facilities may be contacted directly and safely!
OWe also recommend that you familiarize yourself with Woodbridge's Area Agency on Aging which provides a number of important services, programs and support to Woodbridge's seniors and families. Intro prepared by D. Besnette
Woodbridge Assisted Living: Featured Facilities, Video Tours & Services
LOVE'EM CARE is a private family-type assisted living for aging adults. We provide exceptional long-term care in a loving warm family atmosphere. In everything we do we strive to enhance the quality of life of our residents and their well-being while recognizing their personal dignity and maximizing their level of independence. Please feel free to contact us today:
866-981-5725
Pricing & Availability
Learn More
Located in a wooded neighborhood setting in Woodbridge, Virginia, Potomac Place offers a distinctive, comfortable, and secure lifestyle for seniors, 62 and older. An experienced team of dedicated and caring professionals perpetuates a feeling of family, as they oversee the community, the wellness programs, and the rich social, recreational, and cultural enrichment of the residents.
888-985-4427
Pricing & Availability
Learn More
Woodbridge, Virginia - Additional Facilities Information
Learn Facility Costs or Availability? (877) 616-7329
Join our Google+ Community & Discussion Group!
866-666-1057Pricing & Availability

12395 Forest Hill Rd Woodbridge, VA 22192
(703) 491-3388
Capacity: 8
& much more!
866-315-1354
Pricing & Availability
Map
Individualized resident assistance in activities of daily living ( bathing, dressing, grooming, etc. )
Medication administration
Monthly wellness visits by Licensed Nurses
Restorative care programs
Planned daily activities
Three home cooked meals per day, including afternoon and evening snacks
3940 Prince William Parkway WOODBRIDGE, VA 22192-4513
(703) 680-0600
Capacity: 107
& much more!
1-877-616-7329
Pricing & Availability
Map
Memory Care
Assisted Living
Additional Support
Question about facility Costs & Availability: (866) 333-6550
Learn facility citations, inspections and violations for facilities in Virginia statewide - including Woodbridge!