Expert Help...If You Need It!
1-877-616-7329


Assisted Living Directory
has been in service for over
11 years
! Learn how
Our Site is Different!
Learn something new today in
Assisted Living Directory's Blog!
Learn About Minnesota's Assisted Living Regulations - & How To Get a Copy!
Find Assisted Living Using Trusted State Resources - Statewide for Minnesota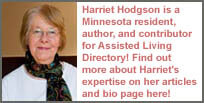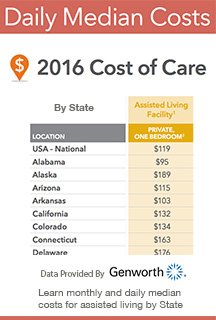 Minnesota Department of Health
Website - The Minnesota Department of Health is seeing the effects of a 'government shutdown' and as of this writing, they are not updating it with new information until further notice. However, their website still contains many good pages with helpful information for seniors looking for long-term care or assisted living in the State of Minnesota.
Elder Abuse:
Report suspected abuse by calling 800-677-1116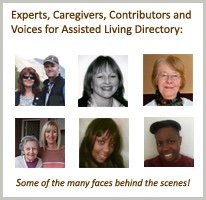 Ask A Question!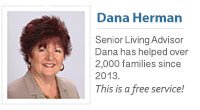 (866) 333-6550
Who we work with & why
Keep up with our future videos! 253,000 + views and counting!
Great questions and comments we have received about TowerLight on Wooddale
Q: I am a social worker and have a client who has Alzheimer's and is on a CADI waiver. His cuurent memory care ASL has proven to be ineffective at keeping him safe while simultaneously meeting his needs. Do you, by any chance, have any openings and take CADI? - Joanne
Q: Do you accept Elderly Waiver and VA benefits for memory care ? - Jane
Q: Hello, my name is Sewa and I work for Opportunity Community Services and I have a client that is looking to move back into the community. Here is a little more information about the client. His name is William he is 51 years old who is diagnosed with Malignant Hyperthermia and also has some mental issues. He would prefer to have his own private bedroom and bathroom. He is currently on CADI waiver and he receives SSDI with a total of $733 a month. I was wondering if William would be a good fit for the facility. Lastly, I'd like to know if there are any openings available and the monthly cost to live at the facility. Thank you for your time. - Sue
Q: Do you accept CADI waiver funding to pay for 1 bedroom apartments?
What is your age requirement for living here?
Do you have availability for a one bedroom apt? If not is your waiting list open? And how does one get added to the waiting list? - Heidi
Don't be fooled by the Questionable Tactics used by many assisted living sites

Assisted Living Directory has a No Spam Guarantee!