Expert Help...If You Need It!
1-877-616-7329


Assisted Living Directory
has been in service for over
11 years
! Learn how
Our Site is Different!
Stay in touch with us on Google+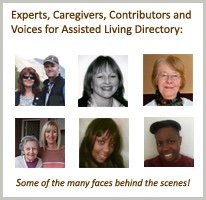 Local Arizona Senior Care Help

Hello, My name is Nita I am a certified and local senior care advisor. I am based in Arizona, and I am here to answer your questions!
1-877-687-4988
(A Free Service)

Who we work with & why
ALTCS and Arizona Assisted Living: Our Survey of Arizona Facilities & How To Find Providers That Accept ALTCS
Learn About Arizona's Assisted Living Regulations: & How To Get A Printable Copy!
3 WAYS TO FIND SMALL-TOWN/RURAL ASSISTED LIVING IN ARIZONA: Comprehensive State Lists & Data
Our Top Advice for Anyone Searching For Assisted Living
How To File A Complaint Against A Care Facility in AZ: Quickly & Anonymously
Facility Inspections & Citations - Arizona
The 10 Most Common Cited Deficiencies: Arizona Facilities Statewide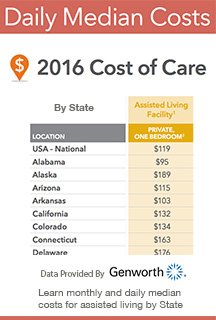 Arizona Assisted Living Homes Association (AALHA):
Phone: 1-888-400-9044
P.O. Box 21752
Mesa, AZ 85215
Elder Abuse:
Report suspected abuse by calling 800-677-1116
Popular Help Pages:
Facility Questionnaire - A Printable (.pdf) of Important Questions To Ask Facilities
Assisted Living Definition & Description [Video]
Sanitation In Facilities - Regulations, Staff Training and Reporting
Interesting questions and comments about Thompson Peek and assisted living:
Q: Our Mother needs about 30 days of rehabilitation and physical therapy to get back strength in her legs. She is 92 and will be moving to an assisted care residence, but needs some respite care until that can be accomplished. Can Thompson Peek provide temporary stay for seniors?
**This is a good, and common question that is asked of many facilities. Quite a large number of facilities, if they have room, will accept new residents on a shorter-term basis. You just need to ask! - ALD
Q: I am looking for long term care facility for Father in law. He is a Veteran, and has Caremore. Will insurance coverage be available? He currently resides in CA. But me and my wife live in Carefree. We wish to move him closer. He is 92 years old. Recovering from hip surgery. -
Felipe
Q: My mother is a private person, 92, with her mind still very intact. She has a Supre-pubic catheter which requires cleaning, monthly changing, and she needs help dressing, but walks with a walker. She is on Medicare but will be applying for Medicaid within a year or so. Am interested if your place would be a good fit for her and what the costs would be. Just starting to shop. - Carol
Q: Do you take ACHSSS? - Susie