Learn Facility Availability:
1-866-333-6550


Assisted Living Directory
has been in service for over
11 years
! Learn how
Our Site is Different!
Learn something new today in
Assisted Living Directory's Blog!
Ask A Question!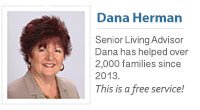 (866) 333-6550
Who we work with & why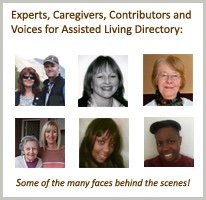 How To Look Up Inspections & Facility Deficiencies - Alabama [Video]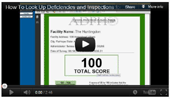 Alabama Assisted Living Regulations
How To Find A SCALF (Specialty Care) Facility - For Alzheimer's & Dementia
How To Report Elder Abuse in Alabama - You Can Do So Anonymously
How To Get An Excel Spreadsheet of Facilities in Alabama - By City, County, or License Status
Alabama's Elderly & Disabled Waiver - A Helpful Overview
Payment Options & Medicare Benefits - Alabama
How To Spot a Questionable Senior Care Website
Involuntary Discharge from a Facility? - A Very Real Scenario
How To File An Assisted Living Complaint in Alabama - There Are A Few Ways To Do So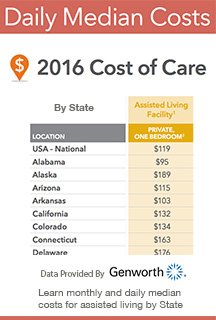 Assisted Living Association of Alabama:
"Representing more than three hundred providers and advocates for senior issues in Alabama."
Phone: 334.262.5523
Elder Abuse:
Report suspected abuse by calling 800-677-1116
Keep up with our future videos! 253,000 + views and counting!
Assisted Living Tidbits
Some examples of good questions that we have received about The Woodlands assisted living - which can serve as examples of good questions for you to ask facilities and administrators:
Q: What is the price to live in this community? Is there any federal benefits for people over age 65 to live at The Woodlands?
Q: Looking for a place to put both in-laws in the same room. She has Dementia and he has Alzheimer's. Do you an apartment available and what are the fees? - Jean
***An excellent question, since each condition may require different needs. It's also wise to ask if they will be able to 'age in place' in the same room as their conditions progress. - ALD
Q: Would like to visit your assisted living facility as a possibility for my mother who is 91. My sister and I would like to visit without my mother initially. - Carolyn
Q: Please just send me a brochure or an email regarding your services and what you have to offer (along with the costs of care). My mother has severe dementia. She now receives only Social Security monthly. We have been working with VA to get her aid and attendance, but it takes a long time to get anything approved. My brother and I are now sharing responsibility of her care. We need to find something close to my brother in Alabama, since my mother lives in AL and has her home there. - Carol
Q: I attend Tannehill Valley Baptist Church. I am interested in finding out if it would be possible for a group of elementary aged girls to visit and bring a small gift to the residents. I know you may have specific requirements, so I wanted to find out. THANK YOU- Jennifer
Q: Do you offer occupational therapy to the residents at the facility? Also, do you currently have any occupational therapy job positions available? I am an occupational therapist who recently moved to the area and am currently searching for a (preferably full-time)position. - Amy
***We recommend looking at our get a job section for job-seeking tips in the assisted living industry! - ALD
Don't be fooled by the Questionable Tactics used by many assisted living sites

Assisted Living Directory has a No Spam Guarantee!