Learn Facility Availability:
1-866-333-6550


Assisted Living Directory
has been in service for over
11 years
! Learn how
Our Site is Different!
Learn something new today in
Assisted Living Directory's Blog!
How To Look Up Facility Administrator Citations - Rhode Island
An Overview of Rhode Island's Assisted Living Regulations - & How To Get A Copy!
Learn About Rhode Island's Medicaid Waiver Programs - Including PACE, HCBS, & Global Waiver
Learn About Housing for Low Income Seniors - The State Oversees 20,000 units!
Smoking In Assisted Living Facilities: The Debate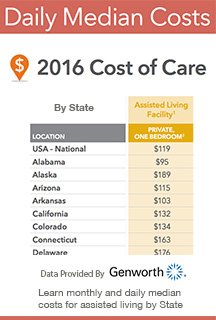 Rhode Island Assisted Living Association :
"To represent the interests of the assisted living industry in Rhode Island, including the residents, families, owners, developers, administrators, staff, and suppliers of services and to advocate for the highest level of independence and quality of life for the residents." Website
Elder Abuse:
Report suspected abuse by calling 800-677-1116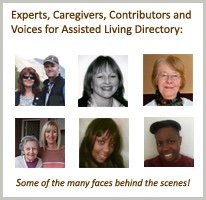 Ask A Question!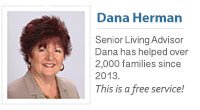 (866) 333-6550
Who we work with & why
Popular Help Pages:
Facility Questionnaire - A Printable (.pdf) of Important Questions To Ask Facilities
Assisted Living Definition & Description [Video]
Sanitation In Facilities - Regulations, Staff Training and Reporting
Keep up with our future videos! 253,000 + views and counting!
Great questions and comments that we have received about The Village at Waterman Lake:
Q: Any rooms available? Do you take Medicare and/or Medicaid as well as private finances? How can I get my father there? - Elizabeth
***Elizabeth brings up a great point that a lot of families may not think to ask. How to transport a loved-one to a facility? Will the facility help with transportation, and move in? - Assisted Living Directory
Q: I would be interested in having information and costs for assisted living for my father. He will memory care services however is considered high functioning. Holly
Q: I'm looking for information regarding your facility and costs. My father-in-law has beginning stages of Alzheimer's and is incontinent. He needs his blood sugars monitored. We need to find a place that can accommodate his medical needs and nursing staff that can problem solve. - Susan
Q: Are there any minimum income levels required for application to your facility? Are all residents on a full private pay basis? - Cheryl
Q: My uncle is 81 has the beginning stages of Parkinson's and only gets a limited amount a month from social security. I am worried him living alone, would he qualify? - Lana
Don't be fooled by the Questionable Tactics used by many assisted living sites

Assisted Living Directory has a No Spam Guarantee!