We ♡ Connecting With You!


Assisted Living Directory
has been in service for over
9 years
! Learn how
Our Site is Different!
Stay in touch with us on Google+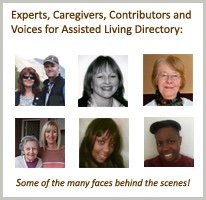 Ask A Question!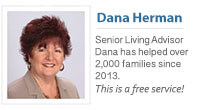 (866) 333-6550
Who we work with & why
Find Facility Costs - And Payments Accepted - Mississippi Statewide!
Learn Medicaid/Tricare Facilities - Searchable by County
Is the Deposit Refundable? - A Heated Topic and Debate
The Assisted Living Decision: Getting The Timing Right!
Mississippi Health Care Association (MHCA):
"The Mississippi Health Care Association (MHCA) was established as a trade association in 1953. With approximately 219 members, MHCA is Mississippi's oldest and largest association of nursing homes, personal care homes, and other long-term care facilities." Phone: 601-956-3472
Elder Abuse:
Report suspected abuse by calling 800-677-1116
Popular Help Pages:
Facility Questionnaire - A Printable (.pdf) of Important Questions To Ask Facilities
Assisted Living Definition & Description [Video]
Sanitation In Facilities - Regulations, Staff Training and Reporting
Interesting questions and comments that we have received about The Blake:
Q: I am looking for long term care for my father who currently needs 24 hour care. Are you a facility that just provides assisted living care? - Renee
Q: My dad is 86, takes no RX's,and really needs no nursing care. I am looking for an assisted living place like The Blake that offers personal assistance with bathing and hygiene. I would like to get a quote per month. He has Medicare A & B but receives a small Social Security Check each month. He's been living with the passing of my Mother in May, 2008. Thanking you in advance, - Katrina
Q: What are the sizes and prices of assisted living facilities at The Blake? - Linda
***We recommend checking out our page that discusses facility size - we include a video interview of a facility admin. on his view as to why smaller care homes are better. - Assisted Living Directory