Learn Facility Availability:
1-866-333-6550


Assisted Living Directory
has been in service for over
11 years
! Learn how
Our Site is Different!
Learn something new today in
Assisted Living Directory's Blog!
Learn about Mississippi's Assisted Living Laws & Regulations - And How To Get A Copy!
Find Facility Costs - And Payments Accepted - Mississippi Statewide!
Learn Medicaid/Tricare Facilities - Searchable by County
Is the Deposit Refundable? - A Heated Topic and Debate
The Assisted Living Decision: Getting The Timing Right!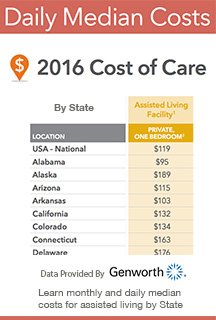 Mississippi Health Care Association (MHCA):
"The Mississippi Health Care Association (MHCA) was established as a trade association in 1953. With approximately 219 members, MHCA is Mississippi's oldest and largest association of nursing homes, personal care homes, and other long-term care facilities." Phone: 601-956-3472
Elder Abuse:
Report suspected abuse by calling 800-677-1116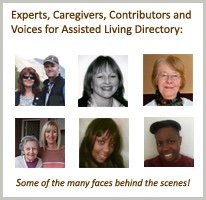 Ask A Question!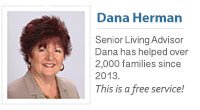 (866) 333-6550
Who we work with & why
Assisted Living Directory's 2nd & Newest YouTube Channel!
Popular Help Pages:
Facility Questionnaire - A Printable (.pdf) of Important Questions To Ask Facilities
Assisted Living Definition & Description [Video]
Sanitation In Facilities - Regulations, Staff Training and Reporting
Interesting questions and comments that we have received about The Blake:
Q: I am looking for long term care for my father who currently needs 24 hour care. Are you a facility that just provides assisted living care? - Renee
Q: My dad is 86, takes no RX's,and really needs no nursing care. I am looking for an assisted living place like The Blake that offers personal assistance with bathing and hygiene. I would like to get a quote per month. He has Medicare A & B but receives a small Social Security Check each month. He's been living with the passing of my Mother in May, 2008. Thanking you in advance, - Katrina
Q: What are the sizes and prices of assisted living facilities at The Blake? - Linda
***We recommend checking out our page that discusses facility size - we include a video interview of a facility admin. on his view as to why smaller care homes are better. - Assisted Living Directory
Q: My mother is wheelchair bound. Can stand assisted. Has been known to get impatient and go to her bathroom unassisted. She is in another facility nearby and I have become increasingly unhappy with the lack of caring and compassion from staff including the administration. Mother is 90 and still is always full makeup with hair done and appropriately dressed. She is very particular about her surroundings and her appearance. Has some memory problems but still reads the paper everyday and knows everyone by name. Thank you in advance for any information you could provide me about your facility. - Katherine
Don't be fooled by the Questionable Tactics used by many assisted living sites

Assisted Living Directory has a No Spam Guarantee!