Learn Facility Availability:
1-866-333-6550


Assisted Living Directory
has been in service for over
11 years
! Learn how
Our Site is Different!
Learn something new today in
Assisted Living Directory's Blog!
Pennsylvania's Assisted Living Regulations: An Overview and How To Get a Copy
Pennsylvania Aging Waiver: Learn About This State Program
Inspections and Citations: Pennsylvania Facilities
Learn Your Resident Rights: There Are 49 Specific Resident Rights in PA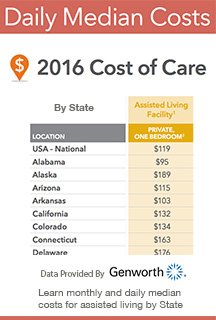 Pennsylvania Department of Aging
"Enhancing the quality of life of all older Pennsylvanians by empowering diverse communities, the family and the individual." Website
Elder Abuse:
Report suspected abuse by calling 800-677-1116
Ask A Question!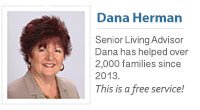 (866) 333-6550
Who we work with & why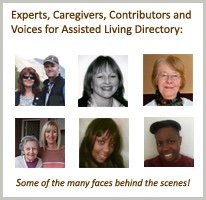 Ask A Question!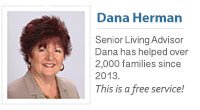 (866) 333-6550
Who we work with & why
Keep up with our future videos! 253,000 + views and counting!
Assisted Living Tidbits
Interesting questions and comments that we have received about The Arbors and assisted living:
Q: Starting the process of looking for assisted living for my father who will be 80 yrs old next month. Would like to have pricing on your assisted living. He does not have many limitations.
Q: I am interested in the field of assisted living. I have been pointed in the direction of assisted living certifications for Pennsylvania. Are there any recommendations you would have in selecting which certification and from where? For an administrator position, which certification would you accept?
Thank you for your help. With my masters in business management, this certification may be a great way for me to enter the assisted living field.
***We think that anyone interested in the field of assisted living would do well to network with, and ask questions of existing facilities and their owners/operators. We have found that many of these folks love to talk about the industry and share their knowledge with the rest of us! - ALD
Q: My mother is 96 years old has limited finance. I am currently looking at places to see what we can afford. I would appreciate any information you can give me about your charges and The Arbors. - Helen
Q: Good afternoon. We are beginning the search for Assisted Living Facilities for my mother in law. She is 75-years-old and has MS. Her walking is not very good tho she still gets around with her walker. I was wondering a few things. Do you have to make an appointment to visit to see what the facility is like, is a waiting list and what your charges are? We are in the process of applying for Medical Assistance to see if she would qualify. - Trish
Don't be fooled by the Questionable Tactics used by many assisted living sites

Assisted Living Directory has a No Spam Guarantee!