Facility Ratings For California
Worried About Paying For Care? - California Options
Is It Possible To Look Up Facility Complaints in CA? - We Show You How!
Printable Facility Questionnaire -
(A downloadable .pdf to take with you on facility tours to write notes, contact information, and facility features)
How To File A Complaint Against An Assisted Living Facility in CA - You Can Remain Anonymous!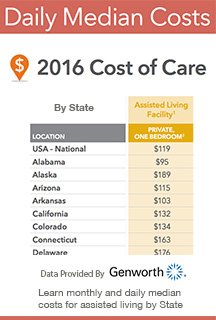 California Assisted Living Association (CALA):
"The voice of Assisted Living"
Phone: 916.448.1900
Elder Abuse:
Report suspected abuse by calling 800-677-1116
Assisted Living Tidbits
Interesting questions and comments that we have received about Sunshine Care and assisted living:
My Mom is 81 years old and lives in Southern California. We have been spending half our time taking care of her. What is the cost of assisted living at your place? She doesn't have memory problems, just needs help with going to the doctor sometimes, shopping for food, personal hygiene.
Q: What is the cost of your Sunshine Care facilities and do you provide transportation to and from doctor appointments?
Please provide me with cost information. I have a family member that needs assisted living and you guys are very close to me. - Ginger
Q: My mother, 86, got approved for ALWP, Tier 2. She has Alzheimer's but is otherwise healthy and relatively mobile. Are you accepting residents thru ALWP ? - Chris
Q: Do you accept Medi-Cal and, if so, do you have any openings? My mother is 94 and has had dementia for 5 years. She doesn't do anything for herself, has to be fed, etc. She's outlived her money and now I'm looking for a place near Rancho Bernardo to move her. - Barbara