Learn Facility Availability:
1-866-333-6550


Assisted Living Directory
has been in service for over
11 years
! Learn how
Our Site is Different!
Learn something new today in
Assisted Living Directory's Blog!
Facility Ratings For California
Worried About Paying For Care? - California Options
Is It Possible To Look Up Facility Complaints in CA? - We Show You How!
Printable Facility Questionnaire -
(A downloadable .pdf to take with you on facility tours to write notes, contact information, and facility features)
How To File A Complaint Against An Assisted Living Facility in CA - You Can Remain Anonymous!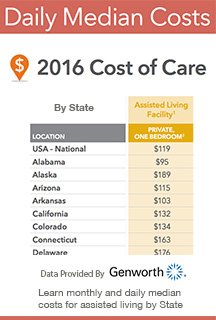 California Assisted Living Association (CALA):
"The voice of Assisted Living"
Phone: 916.448.1900
Elder Abuse:
Report suspected abuse by calling 800-677-1116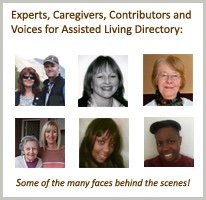 Ask A Question!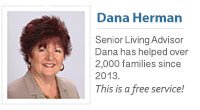 (866) 333-6550
Who we work with & why
Assisted Living Tidbits
Interesting questions and comments that we have received about Sunnycrest and assisted living:
Q: Will you accept disabled persons at the age of 49? What is the lowest cost you offer for your services at Sunnycrest?
Q: Hello, I'm a senior at El Dorado High School in the city of Placentia and I was wondering if there was any way I could job shadow a nurse, a doctor, or even an event planner at Sunnycrest assisted living facility for my senior project?
**We think this is a wonderful way to introduce younger folks to possible careers in healthcare or assisted living administration! - ALD
Q: My dad just had a stroke. He is currently in a skilled nursing facility. I am looking for an Assisted living facility for him. Please send me information on cost and what insurance plans Sunnycrest accepts. - Carl
Q: Interested in information and pricing about Sunnycrest. Do you have a brochure you can send? - Lisa
Q: -Do you accept MED-Medi, SSI?
-Do you accept residents that are unable to perform ADLs and wheelchair bound?
-Do you accept residents in their early 50's? Thank you. - Kay
Hi, I have an aunt who is 80 years old. She is looking for a place where she could be cared for and she needs services in all the areas provided by the facility. - Adena
Don't be fooled by the Questionable Tactics used by many assisted living sites

Assisted Living Directory has a No Spam Guarantee!