Learn Facility Availability:
1-866-333-6550


Assisted Living Directory
has been in service for over
11 years
! Learn how
Our Site is Different!
Learn something new today in
Assisted Living Directory's Blog!
Learn About Michigan's Assisted Living Regulations - & How To Get A Copy!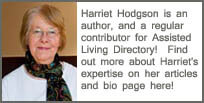 Costs & How To Pay For Assisted Living - What Do Medicare & Medicaid Cover?
How To File A Complaint Against A Facility - Statewide for Adult Foster Care Homes / Assisted Living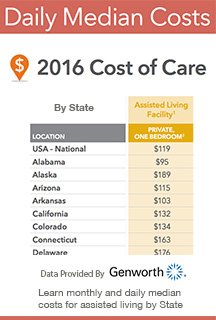 Michigan Assisted Living Association:
"The leader in advocacy, education, and resources for providers."

Tel: 800.482.0118
Elder Abuse:
Report suspected abuse by calling 800-677-1116
Ask A Question!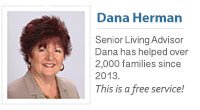 (866) 333-6550
Who we work with & why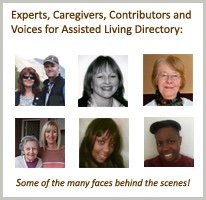 Keep up with our future videos! 253,000 + views and counting!
Great questions and comments about Sprawling Ravines assisted living facility:
Q: My father has dementia and is wheelchair bound. I am looking for a place for Jim because my mother cannot take care of him because she is also in a wheelchair but can take care of herself. We are looking to move him quickly. - Rosemarie
Q: What is the significance of a 'non-profit' facility? Are you subsidized for people on a limited income? - Ann
Q: Could you please send me a complete cost breakdown of monthly care for an elderly family member? What extra costs are the family responsibility? Is there 24 hour care at your facility? Thank you. - Marge
Q: Hello- My mother-in-law currently resides at St. Anne's Meade in their assisted living facility and has loved there for about 3 years. We were looking at maybe moving her to a more home like environment. She needs assistance with all ADL's, meds, etc. what is your monthly rate and do you have space available?
Thanks so much,
- Tara
Q: Hello, I am looking for a place for my mom who will be turning 94 soon. She can't live alone anymore, and has some memory challenges. Also, she needs assistance with standing and walking. Do you have a private room available, and if so- what might the cost be?
Thank you :) alexandra
Q: Do you have an opening for my mom who is 83 and a fall risk. She uses a wheelchair, but is working towards a walker and can transfer fairly well. She is at a nursing home now. We are waiting for Medicaid to come through, but the nursing home is not working out, so we may have to private pay for a month or two. How much is your facility per month?- Jon
Q: Hello,
I am looking for an adult foster home for my dad, who is in his 80's.
Please let me know if you have anything availabile and if it is possibile to see the house and talk to the owner this weekend.
Sincerely, - Anca
Q: Do you have availability for a 91yo man in early stages of dementia? How much is it and what is included? - Lisa
Don't be fooled by the Questionable Tactics used by many assisted living sites

Assisted Living Directory has a No Spam Guarantee!