Expert Help...If You Need It!
1-877-616-7329


Assisted Living Directory
has been in service for over
11 years
! Learn how
Our Site is Different!
Learn something new today in
Assisted Living Directory's Blog!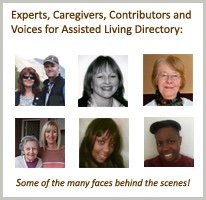 Ask A Question!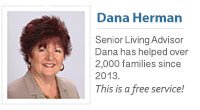 (866) 333-6550
Who we work with & why
Two GREAT NY Assisted Living Search Tools: State-sponsored, and trustworthy!
Learn About New York's Assisted Living Regulations: & Where To Get A Copy
Learn About New York's Medicaid Waivers
Learn Which Facilities In NY have ZERO Violations or Complaints: We Show You How!
Resident Rights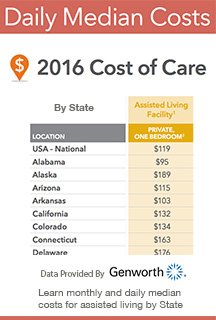 7 Ways For Caregivers To Manage Transitions: Tips and Suggestions from a Seasoned Caregiver
Is The Deposit Refundable?: Know In Advance!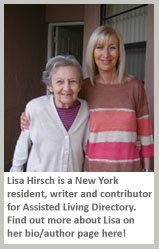 Elder Abuse:
Report suspected abuse by calling 800-677-1116
Assisted Living Directory's 2nd & Newest YouTube Channel!
Popular Help Pages:
Facility Questionnaire - A Printable (.pdf) of Important Questions To Ask Facilities
Assisted Living Definition & Description [Video]
Sanitation In Facilities - Regulations, Staff Training and Reporting
Assisted Living Tidbits
Great examples of interesting questions and comments that we have received about The Seabury at Fieldhome and assisted living:
I am searching for assisting living facilities for my elderly parents who currently reside in putnam county. Until we are able to get them into a facility, we are also searching for in-home care.
Q: My mother has been dignosed with Dementia and I was wondering if you would accept primary Medicare/Medicaid at The Seabury. Based on my father's service record, my mother may be eligible for Veteran's Benefits but I cannot determine how much until she is accepted in a facility.
Although she is currently living in Florida, my mother lived in the Cortlandt Manor/Peekskill area for over 20 years. - Jennifer
Q: My Mom is coming to stay with me. I live in Peekskill. She has the onset of dementia. The Dr. in another state says she has maybe one year before she needs to be in a facility. I need your help. She gets v.a assistance and social security is this enough? - Francine
Q: My mom is in an assisted living facility, but will need to leave due to low funds. She may need to go on Medicaid. Does the Seabury accept medicaid? I would like to have my mom closer to home. - Lori
Q: I am looking for a place for my 83 year old gentle father. He has mild Alzheimer's disease. Besides needing memory care, he also has a catheter bag which needs to be taken care of. Would the Seabury be able to take care of these needs? - B.
Don't be fooled by the Questionable Tactics used by many assisted living sites

Assisted Living Directory has a No Spam Guarantee!