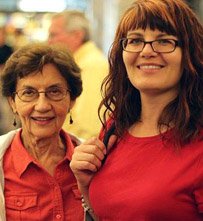 Savannah is the largest city in Chatham County, and is located on the Atlantic coast. Savannah, aside from being an
important seaport and business/industrial hub, also attracts millions of visitors each year to enjoy the city's rich history, beaches, shopping, and southern hospitality.
Retirees and seniors also enjoy Savannah for many of the the same reasons - and a large number of seniors call Savannah their permanent home.
Fortunately, there are a good number of assisted living facilities and Personal Care Homes in Savannah to serve the city's elderly population.
Every facility listed here may be contacted directly and safely!
Additionally, we encourage you to visit the Coastal Area Agency on Aging, which provides further support and services to Savannah's seniors, families and caregivers. Intro by D. Besnette
Assisted Living in Savannah, GA: Viewing Facility Violations & Inspections
Video Produced by Assisted Living Directory
Savannah Featured Assisted Living Facilities and Personal Care Homes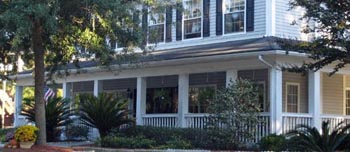 Savannah, Georgia - Summer Breeze Assisted Living is redefining excellence in assisted living
Summer Breeze Assisted Living is an assisted living community dedicated to the mission that every resident, and every staff member, is a vital part of our extended family. In keeping with that commitment, our family values are the guiding force behind everyone, everything and every day at Summer Breeze Assisted Living.
Our staff of assisted living professionals is highly experienced, knowledgeable and caring, devoted to making certain that our residents are always treated with respect and dignity and that they receive the personal attention they deserve whether ithelp with the challenges of daily living as they grow older, or simply lending a listening ear as a resident recounts a beloved story.
Features & Photos& Contact Summer Breeze Directly!
Assisted Living & Senior Care Options - Savannah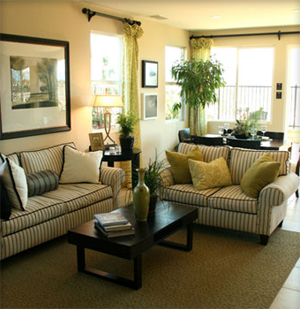 Habersham House
5200 Habersham Street
Savannah, GA 31405
(912) 352-0070
Community Amenities:
Delicious, well balanced meals, three times per day
Library and computer center
Snacks and beverages available throughout the day
Care staff on duty 24 hours per day
Emergency Call System (in Assisted Living)
Assistance with daily living activities
Full-time licensed nurse
Scheduled transportation for physicians visits, activities and shopping
Extensive array of activity/program offerings with events seven days/week
Specialized Seasons Program for memory care
Beauty and barber shop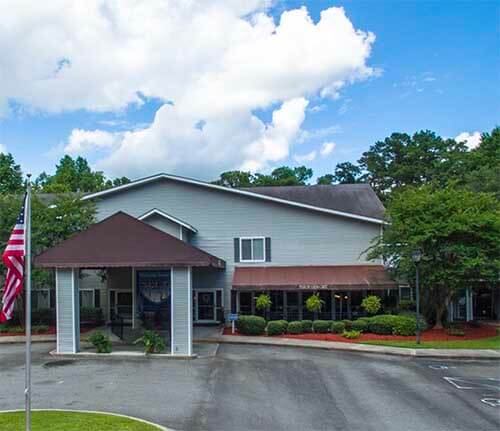 Marsh View Senior Living & Marsh Haven Memory Care
Marsh View and Marsh Haven are here for you and your loved one. Located adjacent to the Isle of Hope in Savannah, Georgia, our assisted living facility is nestled among beautiful old live oaks and salt marshes.
7410 Skidaway Road
Savannah, Georgia 31406
Phone: (912) 354-6185
Personal Care Services
Memory Care - Alzheimer's / Dementia
Respite Care and Short Term Stays
Savannah Square Retirement Community
One Savannah Square Drive
Savannah, GA 31406
912-927-7550
Cottages
Apartment Homes
Independent & Assisted Living
Skilled Nursing Services
Continuing Care
Individualized Services
Health Center
OAKS AL AT MARSHES OF SKIDAWAY ISLAND
95 SKIDAWAY ISLAND PARK ROAD
SAVANNAH, GA 31411
Phone: 9125985030
Administrator: Ms MARCHEL FAIRCHILD
Licensed Capacity: 31
BUCKINGHAM SOUTH PCH
5450 ABERCORN STREET
SAVANNAH, GA 31406
Phone: 9123541948
Administrator: Ms JULIE PATTON
Licensed Capacity: 92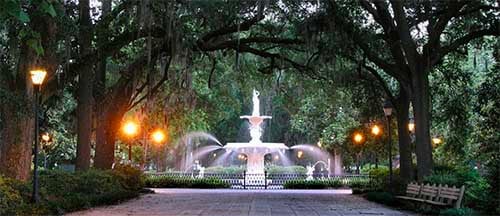 JOHN-WESLEY VILLAS OF SAVANNAH
231 WEST MONTGOMERY CROSSROADS
SAVANNAH, GA 31406
Phone: 9129258853
Administrator: Ms LINDA MALHOYT
Licensed Capacity: 49
Inspection Reports Available?: YES
Palmetto Inn
1 SAVANNAH SQUARE DRIVE
SAVANNAH, GA 31406
Phone: 9129277550
Administrator: LEE HODGES
Licensed Capacity: 46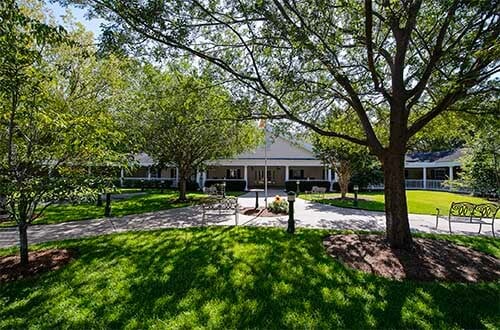 SAVANNAH COMMONS RETIREMENT COMMUNITY
1 PEACHTREE DRIVE
SAVANNAH, GA 31419
Phone: 9129270500
Fax: 9129209890
Administrator: JOYCE CROWDER
Licensed Capacity: 127
Inspection Reports Available?: YES
SAVANNAH COTTAGE OF CHATHAM
11310 WHITE BLUFF ROAD
SAVANNAH, GA 31419
Phone: 9129253494
Administrator: LISA MYERS
Licensed Capacity: 36
Inspection Reports Available?: YES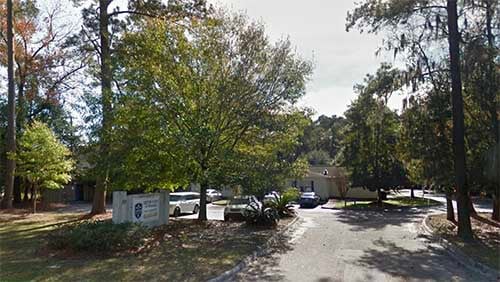 Oxton Court
249 HOLLAND DRIVE
SAVANNAH, GA 31419
Phone: 9129253445
Administrator: Ms LISA MEYERS
Licensed Capacity: 46
SPANISH OAKS RETREAT
8510 WHITFIELD AVENUE
SAVANNAH, GA 31406
Phone: 9123563300
Administrator: Mr KEITH MUNGER
Licensed Capacity: 36
Additional Support
Questions about Facility Costs or Availability? 866-333-6550
Learn about the numerous small (less than 10 residents) Personal Care Homes in Savannah using the GaMap2Care database!
Other Relevant Senior Services for Savannah
www.hospicesavannah.org - "a not for profit organization, provides our community the best services and resources on living with a life limiting illness, dying, death, grief and loss."
Hospice Savannah, Inc.
P.O. Box 13190
Savannah, GA 31416-0190
912.355.2289 or toll free 888.355.4911
Thunderbolt Senior Citizens - Senior Citizen Center
3236 Russell Street
Savannah, GA 31404
(912) 352-4846
Senior Citizens Inc
"Senior Citizens, Inc. offers essential, desirable, innovative and affordable services to seniors in a respectful and collaborative spirit while being flexible, accessible and responsive."
3025 Bull St # 3
Savannah, GA
31405-2016
(912) 236-0363