Additional Senior Care Options for Santa Fe:
Join our Google+ Community & Discussion Group!
Learn More
***Suggestion: View a 'street view' photo of the facility by selecting the 'map' link (this will also allow you to take a 'virtual tour' around the facility's neighborhood!

Alma Assisted Living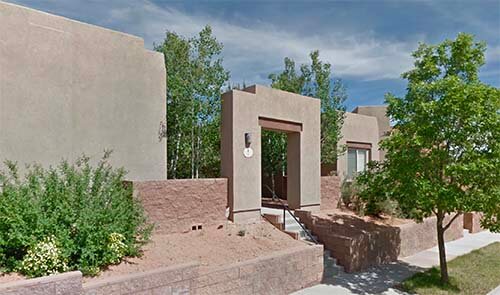 6 Angel Peak
Santa Fe, NM 87508
(505) 424-0895
Map

Kingston Residence of Santa Fe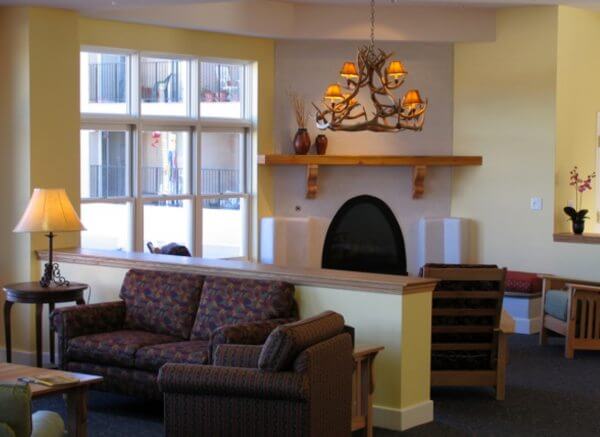 2400 Legacy Ct
Santa Fe, NM 87507
(505) 471-2400


Independent Living


Assisted Living


Memory Care
Map

El Castillo Assisted Living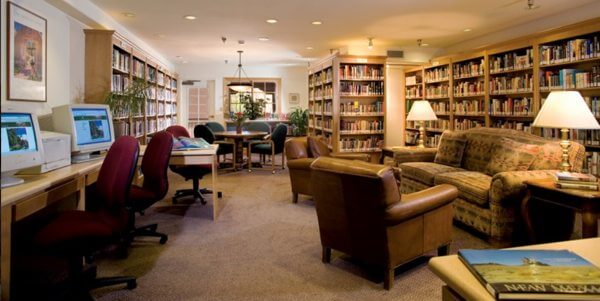 250 East Alameda
Santa Fe, NM 87501
(505) 988-2877
Assisted Living services include:



A private apartment with kitchenette in a home-like setting


Assistance with activities of daily living


Trained, caring staff available 24-hours a day


3 delicious meals a day


Laundry and housekeeping services


Medication management


Access to clinic and nursing services On-going monitoring of health care needs Life enrichment activities and outings Access to all El Castillo amenities & programs


Independent Living


Assisted Living


Nursing Care


Memory Care
Map

The Rosemont Assisted Living and Memory Care Community of Santa Fe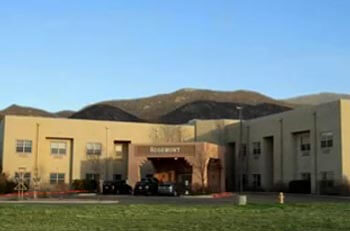 505-438-8464
2961 Galisteo St.
Sante Fe, NM 87505
Map

Sierra Vista Retirement Community
402 E Rodeo Rd
Santa Fe, NM 87501
(505) 986-9696
Map

Ponce De Leon
640 Alta Vista St
Santa Fe, NM 87505
(866) 931-8075


Independent Living


Assisted Living


Supportive Services
Map

Beehive Homes of Santa Fe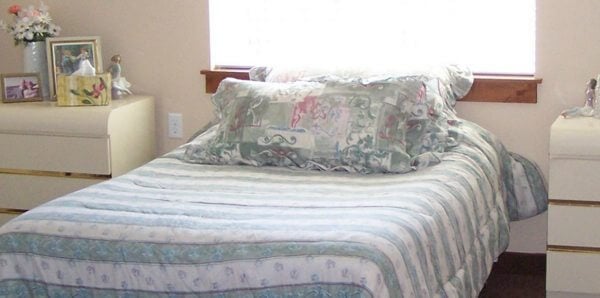 3838 Thomas Rd
Santa Fe, NM 87507
(505) 471-5400
Individual rooms and bathrooms for individual independence.


Outstanding Home-cooked meals.


Each home has 12-16 room allowing us to provide a higher level of care.


Activities and exercise.


Group association with open dining and living areas.


Caregivers who really care about the residents & their families.


Care through the end of life.


Family participation.
Map

Additional Support
Learn Facility Surveys, Inspections & Deficiencies!
Hi everyone - this is David, I'm the editor for Assisted Living Directory.

I understand first-hand how overwhelming it is trying to find care for yourself or a loved-one. I went through the process with my mother-in-law a few years ago, and it is not easy, especially if you are trying to research remotely (from another state, or city).

I decided to 'put my site to the test' and get help from the wonderful advisors that help us out, and I have to report that they get an "A" for all they did for me. They helped me research, and narrow down my options based on "mom's" health conditions, budget, area desired, and facility size. It was a timesaver, and it was so comforting to know that someone was helping me that truly had the experience and knowledge that I needed to help our family with our decisions.

You can read about my experience using this service in our blog.

If you need help, I encourage you to give it a try. There's no cost, and I'm confident that they will help you find the absolute best assisted living or senior care option in Santa Fe (or beyond) for your needs, budget and situation.

Assisted Living Facilities, Senior and Long Term Care in Santa Fe, New Mexico (NM)