Expert Help...If You Need It!
1-877-616-7329


Assisted Living Directory
has been in service for over
11 years
! Learn how
Our Site is Different!
Learn something new today in
Assisted Living Directory's Blog!
Learn About Michigan's Assisted Living Regulations - & How To Get A Copy!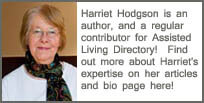 Costs & How To Pay For Assisted Living - What Do Medicare & Medicaid Cover?
How To File A Complaint Against A Facility - Statewide for Adult Foster Care Homes / Assisted Living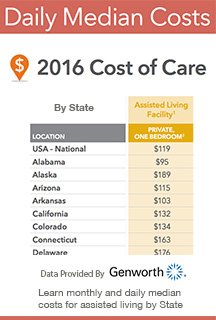 Michigan Assisted Living Association:
"The leader in advocacy, education, and resources for providers."

Tel: 800.482.0118
Elder Abuse:
Report suspected abuse by calling 800-677-1116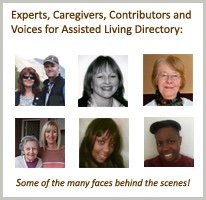 Ask A Question!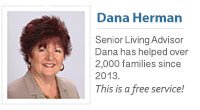 (866) 333-6550
Who we work with & why
Popular Help Pages:
Facility Questionnaire - A Printable (.pdf) of Important Questions To Ask Facilities
Assisted Living Definition & Description [Video]
Facility Size - Discussing Small vs. Large Facilities
Keep up with our future videos! 253,000 + views and counting!
Assisted Living Tidbits
Interesting questions and comments that we have received about Ruby Acres and assisted living:
Q: Can you please tell me if you are currently accepting new residents at Ruby Acres and the cost to live at your facility? Thank you for your help. It is truly appreciated.
Q: Please give me more information on your facility, and whether you can take a female (86 year old) early dementia able to do partial self-care.
Q: We are considering an Adult Foster home for my Mother/n/law she currently lives with us in the Yale area, could we make arrangements to come see your home? - Bob
***Remember - Adult Foster Care and Assisted Living are generally synonymous terms in Michigan - but officially, Adult Foster Care is the more accepted term. - ALD
Q: Hello! I would like to inquire about rates and availability for my in-laws. My father in law has dementia and is currently at another facility. My mother-in-law has (controlled) psychosis and depression and requires much less care. Could you please contact me at your earliest convenience about your availability and rates at Ruby Acres? Thank you. - Betty
Q: Does your facility accept medi-caid/medicare clients with wheelchair? - Scott
Q: I would like information for my Uncle as he needs prices for allowing my 89 year old Aunt with recent onset of dementia to stay with you for long term care. And if you have an opening for her.
She is able to walk with help, still has normal bowel and bladder and will tell you, but is not oriented to person,place nor time. He would not be able to take her home and she currently is in the hospital. Please call me as soon as possible. Thank you. - Michele
Q: do you accept medicaid? Do you have individual rooms. - Marilu
Q: Can you please give me an idea of cost. I'm looking for a place for my mother. She has dementia but is pretty functional, needs minimal care. - Cheryl
Don't be fooled by the Questionable Tactics used by many assisted living sites

Assisted Living Directory has a No Spam Guarantee!