Roanoke, Virginia - Assisted Living Facilities & Senior Care
Join our Google+ Community & Discussion Group!
Learn More
***Tip: See a 'street view' photo of each facility in this section by selecting the 'map' link!

The Village On Pheasant Ridge
4428 Pheasant Ridge Rd
Roanoke, VA 24014
(540) 400-6482


Health and wellness programs


Informative seminars with guest speakers


Spacious floor plans


Full kitchens


Restaurant-style dining


Washer and dryer in each residence


Full-time program director


Activity/multi-purpose rooms


Beautiful mountain views with landscaped grounds and walking trail


Parking garage


Ice cream parlor


Library


Billiards


Pets are welcome


Assisted Living services available as needed in every apartment
Map

Roanoke United Methodist Home
1009 Old Country Club Rd NW
Roanoke, VA 24017
(540) 344-7945
Map

Brandon Oaks Lifecare Retirement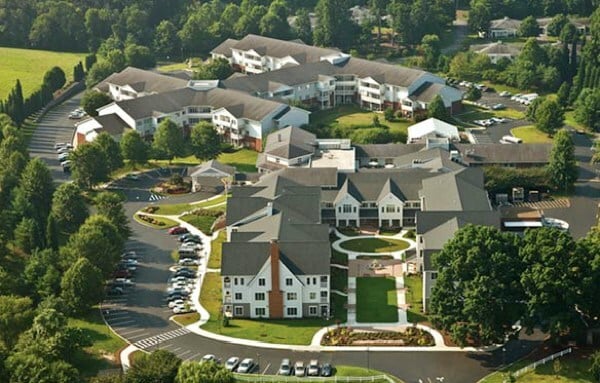 3804 Brandon Ave SW
Roanoke, VA 24018
(540) 776-2600


24-hour licensed nurses/certified nursing assistants


24-hour security


Emergency response system


Three menu-selected meals each day in our gracious dining room, served to you by waitstaff


Special diets, snacks


Daily housekeeping


Weekly linen service


Medication management by licensed personnel


On-site access to rehabilitation services


Scheduled transportation to doctors and shopping


Physical, occupational and speech therapies


A variety of social activities
Map

Emeritus at Cave Spring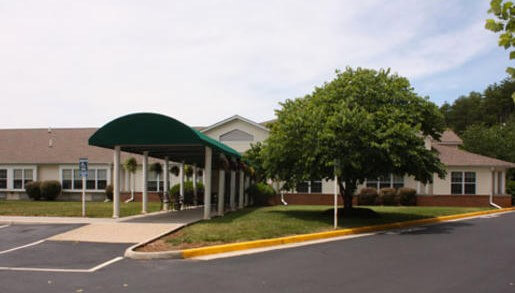 3585 Brambleton Ave
Roanoke, VA 24018
(540) 765-1547


Retirement Living


Assisted Living


Short Stay / Respite Care


On-Site Rehabilitation
Map

Pheasant Ridge Senior Living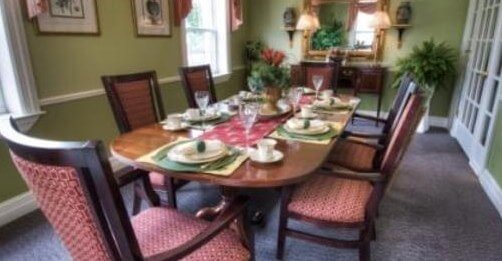 4435 Pheasant Ridge Rd
Roanoke, VA 24014
(540) 904-4571
Assisted living at Pheasant Ridge is designed for senior adults who wish to maintain their independent lifestyle but may need some additional assistance to do so.
Basic Services include:

3 delicious meals served daily


24-hour specially-trained on-site staff


Engaging activities


Apartment maintenance


Weekly housekeeping and linen service


Scheduled transportation


All utilities paid* (Phone and Cable TV may or may not be included)


Emergency call systems in each apartment


Modern fire detection systems
Map

Roanoke United Methodist Home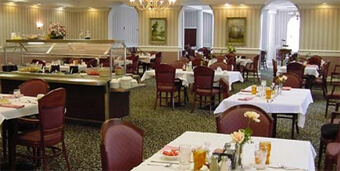 "The Assisted Living private rooms at Roanoke United Methodist Home are licensed by the Virginia Department of Social Services. We offer four supportive levels of assisted living"
1009 Old Country Club Road
Roanoke VA 24017
540 -767-6800

The Park - Oak Grove Retirement Community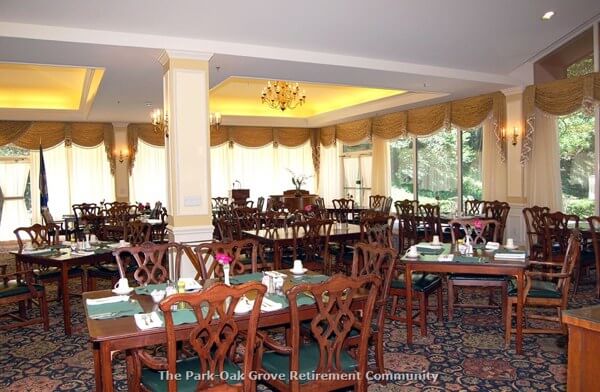 "Retirement Apartments for Independent Living with Assisted Living Services available"


Month-to-month lease


Freedom, security and peace of mind


Friendly, caring staff


Beauty salon/barber shop


24 Hour - 365 days a year on-site wellness staff


On-site rehabilitation services


Three delicious balanced meals daily


Housekeeping and linen service


Varied planned activities


Regularly scheduled transportation


Utilities, except telephone and cable TV
4920 Woodmar Drive SW
Roanoke, VA
540-989-4601
Map

Loyalton of Roanoke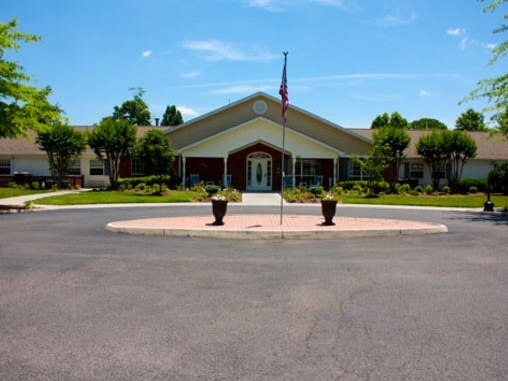 "Set on two acres of beautifully landscaped grounds with a courtyard and lovely gardens, Loyalton of Roanoke is considered one of one of the premier senior living communities in the Greater Roanoke area" Services and care options offered:



Assisted Living


On-Site Rehabilitation


Nursing/Rehabilitation


Retirement Living


Short Stay / Respite Care
3585 Brambleton Avenue
Roanoke, VA 24018
540-772-7181
Map

Friendship Retirement Community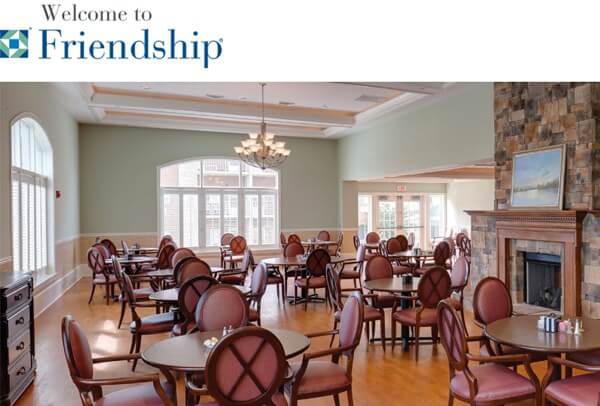 327 Hershberger Rd
Roanoke, VA 24012
(540) 265-2230
Map

Magnolia Ridge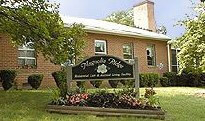 1007 Amherst St SW
Roanoke, VA 24015
(540) 342-8861
"...offers residential care and assisted living in a lovely one story "home"
Map

Our Lady of the Valley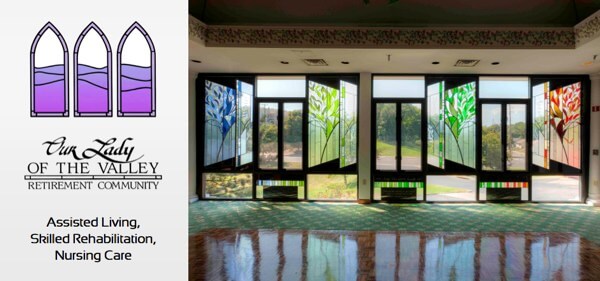 650 N Jefferson St
Roanoke, VA 24016
(540) 345-5111


Assisted Living


Skilled Rehabilitation


Nursing Care
Website


Map

Emeritus at Roanoke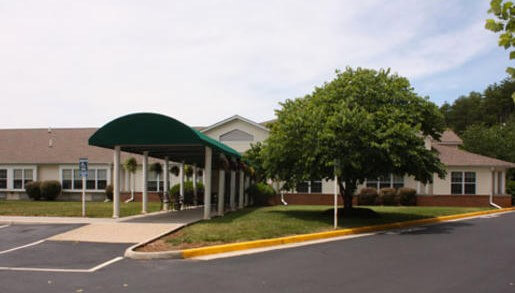 1127 Persinger Rd SW
Roanoke, VA 24015
(540) 765-1550


Alzheimer's and Memory Care


Short Stay / Respite Care


On-Site Rehabilitation
Map

Additional Support
* Look Up Facility Inspection Reports - for facilities in Roanoke using state data and resources.
Experienced Assisted Living Placement Help

---

Assisted Living Directory has helped 1000's of families (including our own!) to connect with great care facilities! You can read our personal experience here!
Virginia Department for the Aging
"The Virginia Department for the Aging fosters the independence and well-being of older Virginians and supports their caregivers through leadership, advocacy and oversight of state and community programs, and guides the Commonwealth in preparing for an aging population."
Local Phone: :(804) 662-9333
Website
Visiting Angels
"Providing home care services in the Roanoke area"
2728 Colonial Ave Suite 4
Roanoke VA 24015
Servicing Roanoke County, Roanoke City, Salem and the Surrounding Areas
Assisted Living Facilities, Senior and Long Term Care in Roanoke, Virginia (VA)