Learn Facility Availability:
1-866-333-6550


Assisted Living Directory
has been in service for over
11 years
! Learn how
Our Site is Different!
Learn something new today in
Assisted Living Directory's Blog!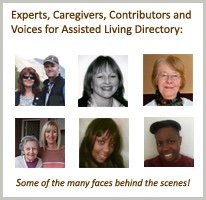 Ask A Question!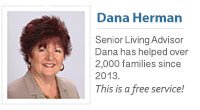 (866) 333-6550
Who we work with & why
Keep up with our future videos! 253,000 + views and counting!
Learn About Michigan's Assisted Living Regulations - & How To Get A Copy!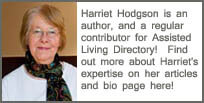 Costs & How To Pay For Assisted Living - What Do Medicare & Medicaid Cover?
How To File A Complaint Against A Facility - Statewide for Adult Foster Care Homes / Assisted Living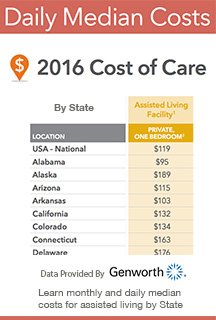 Michigan Assisted Living Association:
"The leader in advocacy, education, and resources for providers."

Tel: 800.482.0118
Elder Abuse:
Report suspected abuse by calling 800-677-1116
Assisted Living Tidbits
Interesting questions and comments that we have received about Rehoboth and assisted living:
After much contemplation, my mom has reluctantly decided that because of her own health concerns, she cannot care for my dad at home by herself any longer. She is looking for just the environment described on your website. My parents live in Brighton and this would be very convenient for her. Please let me know if you still have a spot open the the procedure for determining if my dad would be a good fit for Rehoboth. - Sam
I dont really have a question but I would just like to say I can see that our Lord Jesus Christ has built Rehoboth. I have been in the home health care industry for 7 years now and see how seniors are taken advantage of. As one person I thank you for gearing towards this rewarding path of respect towards the people who use to take care of us. Thank you for what you do. God Bless you and your staff, and I pray for your prosperity. -
Bryan
Q: My husband has talked to Rehoboth regarding possible housing for his Mom and you told him that you had a couple of hospice situations and there may be openings. My Mom-in-law took a fall at an assisted living, went to hospital & now is at end of rehab. Have been searching nursing homes for care & ur name keeps surfacing...girl @ work w/ mom that helps with your crafts, acquaintance whose Mom, Mrs. Huff, stayed with you, referral from other facilities. I would like to pursue. She has diminished from her previous state of partial independence, can no longer walk with walker, toilet and dress without guidance. In wheelchair & slowly learning to use. Memory has diminished but can conversate & feed self. Not motivated to do things without being coached. Do you have any space & would you be able to handle? Appreciate your reply ASAP. Thanks. - Linda
Q: Do you accept VA benefits as part of the monthly payment? - Alyson
Q: Do you accept patients with Medicaid? - Angie
A: We accept the Medicaid waiver program! Feel free to give me a call with any questions - Jenn (Rehoboth)
Q: is your facility geared toward only dementia patients? My mother in law is in a facility in Byron and has more physical disabilitys. She uses a walker and needs help with meals, pills and personal care. We are concerned with med errors and constant staff turnover. We would like to stay in the Byron area and heard about you thru a Porter Hills nurse. - Ronna

Don't be fooled by the Questionable Tactics used by many assisted living sites

Assisted Living Directory has a No Spam Guarantee!