Expert Help...If You Need It!
1-877-616-7329


Assisted Living Directory
has been in service for over
11 years
! Learn how
Our Site is Different!
Learn something new today in
Assisted Living Directory's Blog!
Learn About Florida's Assisted Living Regulations: & How To Get A Copy
How To Find Spanish-Speaking Assisted Living: Florida Statewide!
How To Find Medicaid Assisted Living in Florida: Statewide!
Facility Violations & Inspections
- Florida


Florida Waiver Program: Covering The Cost of Care
Assisted Living for the Blind or Vision Impaired
How To Get A Printable Facility List for Florida Statewide: Including How To Export It In Excel!
Learn Facility Statements of Deficiencies: Great Public Records Search Tool
The 4 Different Assisted Living Licenses in Florida: Learn About Each Type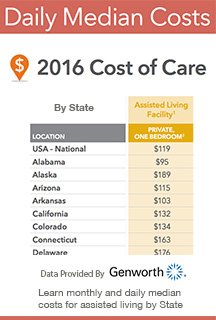 Florida Assisted Living Association:
1922 Miccosukee Road
Tallahassee, Fl 32308
Phone: 850-383-1159
Elder Abuse:
Report suspected abuse by calling 800-677-1116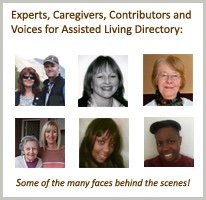 Ask A Question!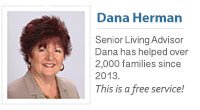 (866) 333-6550
Who we work with & why
Popular Help Pages:
Facility Questionnaire - A Printable (.pdf) of Important Questions To Ask Facilities
Assisted Living Definition & Description [Video]
Facility Size - Discussing Small vs. Large Facilities
Keep up with our future videos! 253,000 + views and counting!
Great Assisted Living Questions:
Some good examples of questions received by Regents Club, which can serve as examples of the types of questions you and your family may ask facility administrators:
Q: 'My mother Mary is 77 years old and has been living with her sister in Seminole for the past three years since my father's death. The situation has become unbearable for my aunt. My mother has short term memory issues for the last 6 years. She will do things like forget she turned the stove on or put the water on. She also has COPD. My mother's income is very limited. She has $1,653 in income a month. Half of that is from social security and half is from a lifetime annuity. My mother should be eligible for the veteran's benefit of $1,057 per month and she will also apply for Medicaid assistance.
My mother's doctor is in Seminole. My mother's preference would be to find a facility in NH where I live. I believe the main reason for this is that she is angry with her sister right now. However, I am finding that preference is given to individuals already residents of NH. I have been investigating the possibilities and have realized I also need to look at what is available in FL. My mother has been living in FL for the last 17 years. Do you have a private room available and if so what would the cost be? I need to find something for my mother as soon as possible. I would appreciate any help you can provide me during this most difficult time. Thank you in advance.'
Q: I am looking for a facilities for my father. He is on a limited monthly income from the VA. We have never looked into assisted living, and don't know the questions to ask. Could you send me some general info about Regents Club? Thank you - Julian
Q: Do you accept Medicaid I am relocating my mother from out of state, she has stage 3 cancer and needs some assistance mainly with scheduled appointments and taking off medication and exercise - joe
Don't be fooled by the Questionable Tactics used by many assisted living sites

Assisted Living Directory has a No Spam Guarantee!