Learn Facility Availability:
1-866-333-6550


Assisted Living Directory
has been in service for over
11 years
! Learn how
Our Site is Different!
Learn something new today in
Assisted Living Directory's Blog!
How To Look Up Inspections & Facility Deficiencies - Alabama [Video]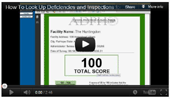 Alabama Assisted Living Regulations
How To Find A SCALF (Specialty Care) Facility - For Alzheimer's & Dementia
How To Report Elder Abuse in Alabama - You Can Do So Anonymously
How To Get An Excel Spreadsheet of Facilities in Alabama - By City, County, or License Status
Alabama's Elderly & Disabled Waiver - A Helpful Overview
Payment Options & Medicare Benefits - Alabama
How To Spot a Questionable Senior Care Website
Involuntary Discharge from a Facility? - A Very Real Scenario
How To File An Assisted Living Complaint in Alabama - There Are A Few Ways To Do So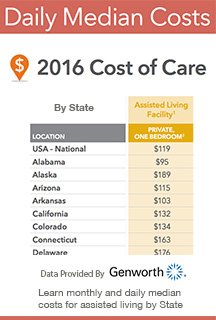 Assisted Living Association of Alabama:
"Representing more than three hundred providers and advocates for senior issues in Alabama."
Phone: 334.262.5523
Elder Abuse:
Report suspected abuse by calling 800-677-1116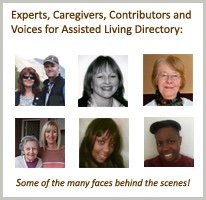 Ask A Question!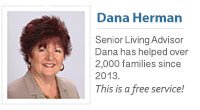 (866) 333-6550
Who we work with & why
Keep up with our future videos! 253,000 + views and counting!
Popular Help Pages:
Facility Questionnaire - A Printable (.pdf) of Important Questions To Ask Facilities
Assisted Living Definition & Description [Video]
Facility Size - Discussing Small vs. Large Facilities
Assisted Living Tidbits
Interesting questions and comments that we have received about Redstone Village and assisted living:
Q: Is there a major hospital nearby? Also, are there specialists close to your facility as well. If not, where might your residents go for all of their medical needs?
***Another good question to ask relevant to services that are close-by is whether the facility offers free transportation to and from appointments and shopping. - ALD
Q: I am exploring an assisted living facility for my 85 year old mother. She has been fairly self sufficient up to this point, however, she is very independent and doesn't take very good care of herself. I am interested in your rates at Redstone Village, and in the event my Mom doesn't like your facility, are there any contractual problems or leases or any such problems that we would encounter?
- Roger
***Another excellent question - always find out what is outlined in the lease, and what the minimum stay is, and whether any penalties will be assessed. - ALD
Don't be fooled by the Questionable Tactics used by many assisted living sites

Assisted Living Directory has a No Spam Guarantee!