Expert Help...If You Need It!
1-877-616-7329


Assisted Living Directory
has been in service for over
11 years
! Learn how
Our Site is Different!
Learn something new today in
Assisted Living Directory's Blog!
Learn About Michigan's Assisted Living Regulations - & How To Get A Copy!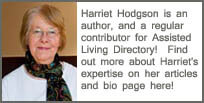 Costs & How To Pay For Assisted Living - What Do Medicare & Medicaid Cover?
How To File A Complaint Against A Facility - Statewide for Adult Foster Care Homes / Assisted Living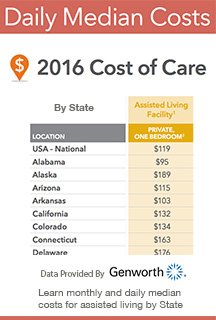 Michigan Assisted Living Association:
"The leader in advocacy, education, and resources for providers."

Tel: 800.482.0118
Elder Abuse:
Report suspected abuse by calling 800-677-1116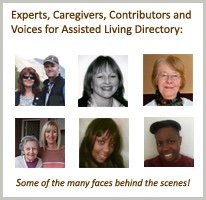 Ask A Question!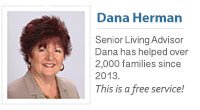 (866) 333-6550
Who we work with & why
Keep up with our future videos! 253,000 + views and counting!
Popular Help Pages:
Facility Questionnaire - A Printable (.pdf) of Important Questions To Ask Facilities
Assisted Living Definition & Description [Video]
Facility Size - Discussing Small vs. Large Facilities
Assisted Living Tidbits
Interesting questions and comments that we have received about Pinewood Manor and assisted living:
My husband is in the early stage of Pick's dementia. He just turned 60 last week and should not be in a nursing home. Friends of ours recommended your facility. Will you accept Medicaid and do you have any private rooms available? He has 2 more tests that need to be completed and then he would come to your home in 3-4 weeks.
Q: My father is being discharged from Mclaren/Oakland geripsych next wk. need to find facility that accepts Medicare/Medicaid with possible VA benefits coming. He's 84 and has early stage dementia. Can Pinewood Manor help? - Adele
Q: Are you hiring CNA? - 
Laney
***Assisted Living Directory generally does not recommend inquiring about employment through email. A phone call is better, and the best option is to try to get face-time with the facility or administrator. For tips, please visit our 'get a job as a CNA' page.
Q: Hi, I am interested in your Pinewood Manor facility for housing my grandmother in the future. She needs light assisted living and i was wondering what are your base prices for thing like rent, and also information such as if rooms are private/semi-private. Thank you - Bob
Q: Do you provide care for adults with mental disabilities? My aunt has some challenges, she can function on some levels but needs supervision. Looking for a friendly, caring environment with an active social atmosphere. - Mark
Don't be fooled by the Questionable Tactics used by many assisted living sites

Assisted Living Directory has a No Spam Guarantee!