Expert Help...If You Need It!
1-877-616-7329


Assisted Living Directory
has been in service for over
11 years
! Learn how
Our Site is Different!
Learn something new today in
Assisted Living Directory's Blog!
Local Arizona Senior Care Help

Hello, My name is Nita I am a certified and local senior care advisor. I am based in Arizona, and I am here to answer your questions!
1-877-687-4988
(A Free Service)

Who we work with & why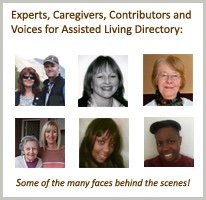 ALTCS and Arizona Assisted Living: Our Survey of Arizona Facilities & How To Find Providers That Accept ALTCS
Learn About Arizona's Assisted Living Regulations: & How To Get A Printable Copy!
3 WAYS TO FIND SMALL-TOWN/RURAL ASSISTED LIVING IN ARIZONA: Comprehensive State Lists & Data
Our Top Advice for Anyone Searching For Assisted Living
How To File A Complaint Against A Care Facility in AZ: Quickly & Anonymously
Facility Inspections & Citations - Arizona
The 10 Most Common Cited Deficiencies: Arizona Facilities Statewide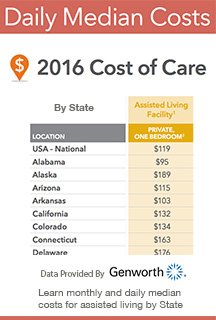 Arizona Assisted Living Homes Association (AALHA):
Phone: 1-888-400-9044
P.O. Box 21752
Mesa, AZ 85215
Elder Abuse:
Report suspected abuse by calling 800-677-1116
Keep up with our future videos! 253,000 + views and counting!
Popular Help Pages:
Facility Questionnaire - A Printable (.pdf) of Important Questions To Ask Facilities
Assisted Living Definition & Description [Video]
Facility Size - Discussing Small vs. Large Facilities
Assisted Living Tidbits
Good questions and comments that we have received about Petradi and assisted living:
Q: I am looking for care for my parents who are in their 80s. My mother has Parkinson's and my Dad who has been her caregiver is currently hospitalized and in need of recovery before going
home. My concern is
that he may not be able to go back to living independently.
Q: My family and I will be moving to Arizona soon and will be bringing my mom who requires assisted living. She is currently on the Medicaid Waiver Program and I would like to know does your facility offer the Medicaid Waiver? Do you know the process for transferring her waiver to AZ?
Q: I have a female ALTCS pending pt looking to be placed ASAP. are you currently able to accept an altcs pending resident? - Kelly
Q: What is the monthly cost, including 3 meals/day for a senior gentleman? - Darryl
Q: My mom is 92 and functions at a high level. She is an artist and eats organically and gluten free. Do you have assisted living facilities that would accommodate her needs? - Brad
Don't be fooled by the Questionable Tactics used by many assisted living sites

Assisted Living Directory has a No Spam Guarantee!