Learn Facility Availability:
1-866-333-6550


Assisted Living Directory
has been in service for over
11 years
! Learn how
Our Site is Different!
Learn something new today in
Assisted Living Directory's Blog!
Learn About Minnesota's Assisted Living Regulations - & How To Get a Copy!
Find Assisted Living Using Trusted State Resources - Statewide for Minnesota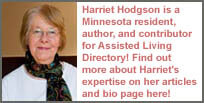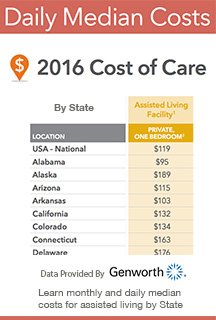 Minnesota Department of Health
Website - The Minnesota Department of Health is seeing the effects of a 'government shutdown' and as of this writing, they are not updating it with new information until further notice. However, their website still contains many good pages with helpful information for seniors looking for long-term care or assisted living in the State of Minnesota.
Elder Abuse:
Report suspected abuse by calling 800-677-1116
Ask A Question!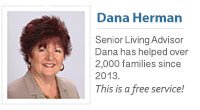 (866) 333-6550
Who we work with & why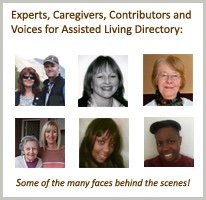 Keep up with our future videos! 253,000 + views and counting!
Popular Help Pages:
Facility Questionnaire - A Printable (.pdf) of Important Questions To Ask Facilities
Assisted Living Definition & Description [Video]
Facility Size - Discussing Small vs. Large Facilities
Assisted Living Tidbits
Good questions and comments that we have received about Peaceful Living and assisted living:
Can let me know price and availability? My father passed away and we need to find a place for my mother that would be available and affordable within the next month or so. Do you take EW as payment?
Q: Do you accept Elderly Waiver with UCare?
Do you take people in wheelchairs?
Do you have hospice care?
Do you have any openings at present at Peaceful Living? - Tiffany
Q: Hi Was Trying To Contact Someone About PCA Position And Know If You Were Still Accepting Applications - Sonja
***We generally don't recommend engaging facilities or administrators through email to find a job. It's always best to start with a phone call, and hopefully a face-to-face meeting. E-mail is impersonal, and often times is ignored or goes unanswered. - ALD
Q: I have just started looking for a assisted living home for my mother. I am not sure all the questions I need to ask. Are you privately owned? How much is a 1 bedroom. Do you take Medicare? - Cathy
Hi, I am helping an individual who is currently living in a nursing home to find assisted living in St. Paul. I am wondering if you take the CADI Waiver, and if you have any openings or a wait list? Thank you.- Celeste
Q: Hi, I am a new CADI case manager and want to get more information on the various resources in the community. Could you tell me if there is an age restriction for Peaceful Living Assisted living? - Breanna
Q: Is there a waiting list, how big are the bedrooms,what is the age range of the residents? - Cindy
Q: Do you accept Elderly Waiver? - Patricia
Don't be fooled by the Questionable Tactics used by many assisted living sites

Assisted Living Directory has a No Spam Guarantee!