We ♡ Connecting With You!


Assisted Living Directory
has been in service for over
8 years
! Learn how
Our Site is Different!
* Learn more about us in our
Blog
!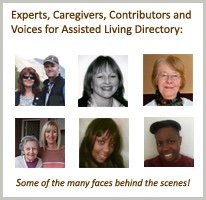 Ask A Question!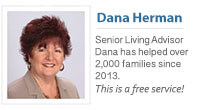 (866) 333-6550
Who we work with & why
Keep up with our future videos! 86,000 + views and counting!
How To Look Up California Facility Quality Ratings - [Video]
Is It Possible To Look Up Facility Complaints in CA? - We Show You How!
Covering The Cost of Assisted Living in California - & How To Apply For The Waiver Program
Our Top Advice for Anyone Searching For Assisted Living

California Assisted Living Association (CALA):
"The voice of Assisted Living"
Phone: 916.448.1900
Elder Abuse:
Report suspected abuse by calling 800-677-1116
Popular Help Pages:
Facility Questionnaire - A Printable (.pdf) of Important Questions To Ask Facilities
Assisted Living Definition & Description [Video]
Facility Size - Discussing Small vs. Large Facilities