Expert Help...If You Need It!
1-866-333-6550


Assisted Living Directory
has been in service for over
11 years
! Learn how
Our Site is Different!
Learn something new today in
Assisted Living Directory's Blog!
Learn About California's Assisted Living Regulations
California Facility Quality
Ratings
How To File A Complaint Against An Assisted Living Facility in CA - You Can Remain Anonymous!
Is It Possible To Look Up Facility Complaints in CA? - We Show You How!
Assisted Living Waiver Program
For California
Facility Questionnaire - (Printable)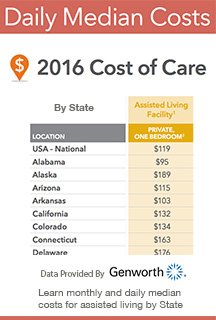 California Assisted Living Association (CALA):
"The voice of Assisted Living"
Phone: 916.448.1900
Elder Abuse:
Report suspected abuse by calling 800-677-1116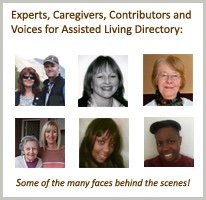 Ask A Question!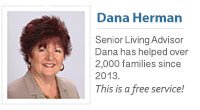 (866) 333-6550
Who we work with & why
UCSF Fresno Alzheimer's & Memory Center (AMC):
"is a multi-disciplinary team of family physicians, neurologists, neuropsychologists, psychiatrists, nurses and social workers is dedicated to improving the quality of life for patients and their families with Alzheimer's and other memory impairments."
Website
Phone: (559) 227-4810
Assisted Living Tidbits
Good questions that we have received about Mum's and assisted living:
Q: Do you have openings at this time at Mum's facility? How many total residents are at your facility? Are there churches nearby or groups who visit? What is the starting and the highest monthly fee? Thank you for the time to answer. Currently, my mother is in respite care at Orchard Park but she cannot stay there.
Q: Looking for assisted living for my wonderfully amazing dad. He is 86 and almost to that point. He has medicare,medical and VA..Does any of this help or are you strictly a monthly fee?. He really need friends his own age. Can you please advise me somewhere. Thank you. Susi his daughter
This is a great question - to try to find out the average age of the residents at a facility to make sure your loved one will be 'compatible' - ALD