Expert Help...If You Need It!
1-877-616-7329


Assisted Living Directory
has been in service for over
11 years
! Learn how
Our Site is Different!
Learn something new today in
Assisted Living Directory's Blog!
Learn About The Arkansas Assisted Living Waiver Program
Learn About Assisted Living Regulations in Arkansas
Are Facility Inspections Available Online in Arkansas?
How To File An Assisted Living Complaint in Arkansas
Our Top Advice for Anyone Searching For Assisted Living
Trusted Sources of Assisted Living Information: Arkansas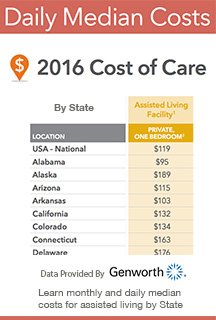 Arkansas Assisted Living Association:
"AALA is dedicated to establishing the highest standards of excellence for assisted living professionals providing quality housing, assisted living and related services to Arkansas seniors."Phone: (501) 374-4422
Elder Abuse:
Report suspected abuse by calling 800-677-1116
Ask A Question!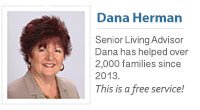 (866) 333-6550
Who we work with & why
Popular Help Pages:
Sanitation and Food Safety in Assisted Living - Who Regulates It?
Being An Assertive Senior - Getting Your Questions Answered!
Assisted Living Tidbits
Good questions that we have received about Mt. Carmel and assisted living:
Please send information about Mt. Carmel. I need information on availability and cost. My mother is 91 and she has moved to Arkadelphia but is not happy and the main reason is lack of contact with people. She needs the social interaction. Can your facility provide that, as well as activities?
Q: What are the average monthly prices on each size of assisted living apartment at Mt. Carmel facility? - Kelly
***Another great followup to this question might be 'how often have you increased your prices in the past.' - ALD
Q: My dad is 92, walks with a cane, plays dominoes, dresses and feeds himself, but has been diagnosed with mild dementia. Do you have memory care? How much do you charge/costs per month? He is a WWII veteran. We do have an elder care attorney to determine benefits. - Glenda
Q: Do you all do on site PT? - Ed
A: Yes. We are associated with a Physical Therapy company called PTI. - Jimmy
Q: I am just looking around for a place when I think it is time. I am physically handicapped but am mostly mobile with a walker at this time. I need to know how much I will need monthly. Please don't call. I sleep different times of day and night.I tried for years to just sleep at night but finally gave up and just sleep when I can. Please don't call me. - Linda
Don't be fooled by the Questionable Tactics used by many assisted living sites

Assisted Living Directory has a No Spam Guarantee!