Learn Facility Availability:
1-866-333-6550


Assisted Living Directory
has been in service for over
11 years
! Learn how
Our Site is Different!
Learn something new today in
Assisted Living Directory's Blog!
An Overview of New Jersey's Assisted Living Regulations: & How To Get A Copy!
Assisted Living Waiver: NJ Program Information
Facility Inspections : Complaints Reports NJ
Medicaid & Medicare: Find out which facilities accept these programs
Important Advice for Anyone Searching For Assisted Living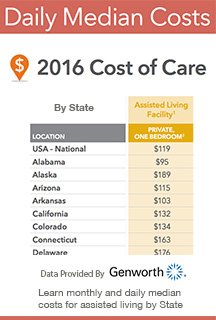 The Health Care Association of New Jersey (HCANJ)
"Is a non-profit trade association representing long term care providers who believe that the individuals they serve are entitled to a supportive environment in which professional and compassionate care is delivered." Website
Elder Abuse:
Report suspected abuse by calling 800-677-1116
Ask A Question!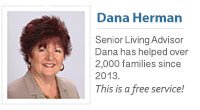 (866) 333-6550
Who we work with & why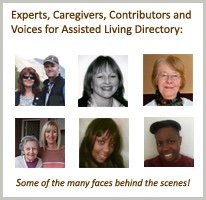 Keep up with our future videos! 253,000 + views and counting!
Assisted Living Tidbits
Interesting comments and questions asked by our visitors about Meadow Lakes and assisted living:
I live in South Brunswick and am looking for an assisted affordable living place for my mother which would be close to me. Could you send info on how expensive it is for a place and what are the requirements/ up front expenses. This is all new to me, so any help is appreciated. Mom currently lives independently at her home. However, due to a complications from having mild dementia we are needing to look. She does have some small annuities and owns her home. Does she need to sign all of her life savings over?
I am looking for a temporary assisted living situation for my mother (83 year old, for 3 or 4 months). Do you accept such person and how can I find out about services and pricing?
Q: Can I find out the average monthly cost expected for this service at Meadow Lakes? I am inquiring for parent who is living alone in New Jersey and needs assistance. - Jeanine
Q: My mother is only receiving SSI and I would like to know if your housing is by income. Thank you for whatever info you can send me. - Ellen
Q: My Mom is 88 yrs. old. Lives with me in Brooklyn, NY. Is ambulatory. Has been diagnosed with Dementia (Short term memory loss). Looking for a safe and caring environment. Do you care for elders with this condition? If so, can you supply me with financial cost information? - Howard
Q: I am inquiring on behalf of my 77 yr old mother who may be in early onset alzheimers. I would like to know the monthly cost for the facility. My mother collects a pension and social security. - Janet
Q: Hi, I am turning 58 in August and suffer with Parkinsons Disease for 13 years,I am still some what active,But my family is having problems when I am not my best,I was wondering if I would be able to use my Railroad Retirement disability Benefits and pension to afford,At this time I make 3,400 a month.any advice would be greatly appreciated. thank you - William
Q: Do you accept Medicaid pending to your assisted living facilities - Wendy
Q: Please send me information about your facility. Do you accept Medicare and Medicaid? If my parent owns a home, how does that work? Do you have any openings at this time? Are your rooms private? - Jack
Q: Do you accept Medicare patients? Is there a limit to the number of Medicaid patients accepted? Is there a private pay period before Medicaid is accepted? Is there continuing care offer for patients whose situation declines. - John
Don't be fooled by the Questionable Tactics used by many assisted living sites

Assisted Living Directory has a No Spam Guarantee!