Expert Help...If You Need It!
1-877-616-7329


Assisted Living Directory
has been in service for over
11 years
! Learn how
Our Site is Different!
Learn something new today in
Assisted Living Directory's Blog!
Ask A Question!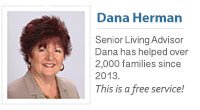 (866) 333-6550
Who we work with & why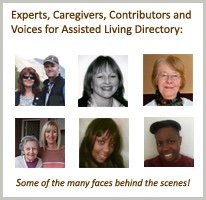 Keep up with our future videos! 253,000 + views and counting!
Popular Help Pages:
How To Look Up Facility Violations and Citations [Video]
Area Agencies On Aging - How They Can Help You
Managing Grief and Loneliness - In a Long-Term Care Environment
Assisted Living Tidbits
Interesting questions asked by our visitors about the Louise Gordon and assisted living:
My sister-in-law is mildly mentally delayed with a healthy 16 month old healthy son. Does you home accommodate people in her situation? If not do you know of any that will?
Q: I am looking into having my mother placed in a residential home as opposed to a nursing home. Do you have a waiting list? Can you provide me with additonal information. My mother is currently in a nursing home but we are looking for another option. She had a stroke and does not have use of her right arm and leg. - Mary
Q: Do you have any openings? Also it says 24 hour care does this mean someone is awake all day long to take care of the residents? - George

Don't be fooled by the Questionable Tactics used by many assisted living sites

Assisted Living Directory has a No Spam Guarantee!