Expert Help...If You Need It!
1-877-616-7329


Assisted Living Directory
has been in service for over
11 years
! Learn how
Our Site is Different!
Learn something new today in
Assisted Living Directory's Blog!
Learn About California's Assisted Living Regulations
Facility Ratings For California
Paying For Assisted Living in California - & The ALW (Waiver) Program
Is It Possible To Look Up Facility Complaints in CA? - We Show You How!
Facility Questionnaire - (Printable)
How To File A Complaint Against An Assisted Living Facility in CA - You Can Remain Anonymous!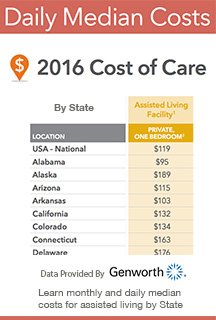 California Assisted Living Association (CALA):
"The voice of Assisted Living"
Phone: 916.448.1900
Elder Abuse:
Report suspected abuse by calling 800-677-1116
Ask A Question!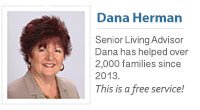 (866) 333-6550
Who we work with & why
Keep up with our future videos! 253,000 + views and counting!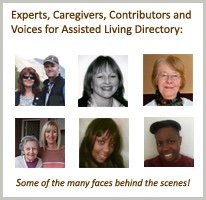 As with most major cities, the City of Oakland assists and supports it's seniors in a number of tangible and meaningful ways.
We took a look at the City of Oakland's website, and very quickly, using it's search feature, found the Department of Human Services section, which features a sub-section for it's Aging and Adult Services division, which 'provides programs for seniors, as well as for adults and persons with disabilities and their families.'
Most city-specific senior programs, and agencies on aging exist to help seniors remain as independent as possible, and at home, if that is attainable. However, folks living in assisted living facilities, like Lakeside Park, can still benefit greatly from many of the offerings that these agencies and programs offer. In addition, families caring for aging loved ones can also tap into city resources to find caregiving assistance, adult day care programs, volunteer opportunities, and much more.
**************
One of the things that stood out to us about Lakeside Park assisted living is it's location, and what it has to offer 'beyond' the facility!
When seniors and individuals are looking into, and researching different assisted living facilities, what the facility has to offer 'internally' can take center stage. Naturally, those things are incredibly important - things like what services and levels of care are offered, what the resident-to-staff ratio is, what the meal services are like, etc. However, what the facility has to offer beyond the front doors is important too.
Lakeside Park is a great example of a facility that offers some great things nearby for it's residents to enjoy. The facility is located next to a beautiful lake, and adjacent to a park with plenty of walking trails, green space, and natural beauty. This lake is 'crowned with lights' and is a unique, fresh and saltwater lake situated in an urban environment. Seniors at Lakeside Park can take in the offerings of this park without much trouble or travel!
Not much further beyond Lake Merrit, and Lakeside Park assisted living is the City of San Francisco, which, as most of us know, offers plenty of dining, shopping, and entertainment opportunities for anyone, including seniors living at Lakeside Park!
It is important to look 'beyond the facility' when doing research to see what is offered close by. Most assisted living facilities offer robust activity programs which include day trips. Being close to interesting attractions and destinations can cut down on travel time and expense!
Q: Are you able to provide care for someone with advanced Parkinsons Disease. he is 81- Paula
Q: I have two elderly parents (my mother is 89 and my father is 94), both of whom have dementia which is well managed with medication. My mother is frail, and requires assistance with moving around in her home. My father is in great physical condition, and uses a cane. My parents currently live in their home with 24 hour care, but I am looking at other options at this time. My two brothers and I are very involved in my parents' care. I live in SF and work as a social worker. I would appreciate any information that you can provide me regarding your memory care program. I heard about your program from someone whose father resides at Lakeside Park, and who speaks highly of your residence. - Karla
Don't be fooled by the Questionable Tactics used by many assisted living sites

Assisted Living Directory has a No Spam Guarantee!