Expert Help...If You Need It!
1-877-616-7329


Assisted Living Directory
has been in service for over
11 years
! Learn how
Our Site is Different!
Learn something new today in
Assisted Living Directory's Blog!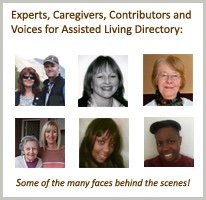 Local Arizona Senior Care Help

Hello, My name is Nita I am a certified and local senior care advisor. I am based in Arizona, and I am here to answer your questions!
1-877-687-4988
(A Free Service)

Who we work with & why
Keep up with our future videos! 253,000 + views and counting!
ALTCS and Arizona Assisted Living: Our Survey of Arizona Facilities & How To Find Providers That Accept ALTCS
Learn About Arizona's Assisted Living Regulations: & How To Get A Printable Copy!
3 WAYS TO FIND SMALL-TOWN/RURAL ASSISTED LIVING IN ARIZONA: Comprehensive State Lists & Data
Our Top Advice for Anyone Searching For Assisted Living
How To File A Complaint Against A Care Facility in AZ: Quickly & Anonymously
Facility Inspections & Citations - Arizona
The 10 Most Common Cited Deficiencies: Arizona Facilities Statewide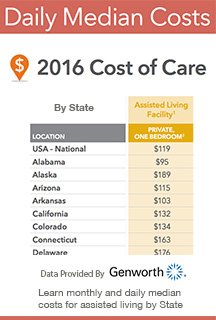 Arizona Assisted Living Homes Association (AALHA):
Phone: 1-888-400-9044
P.O. Box 21752
Mesa, AZ 85215
Elder Abuse:
Report suspected abuse by calling 800-677-1116
Popular Help Pages:
How To Look Up Facility Violations and Citations [Video]
Area Agencies On Aging - How They Can Help You
Managing Grief and Loneliness - In a Long-Term Care Environment
Assisted Living Tidbits
Great examples of comments and questions presented by our visitors about Klaudia Care and assisted living:
Inquiring about care home for 50-year old sister-in-law who recently had stroke and lost speech and use of entire right side of body. She has limited resources and recently applied for ALTCS. Living with her daughter and fiance beginning very soon but we need better alternative such as group home!
Q: I want to move out there to Gilbert with my husband and I need some help caring for him. We live in another state now, we have a son that lives in Gilbert and would be interested in this area. I am writing to enquire about the price of your units at Klaudia Care and any other information you could send me.
- Donna
***It's always advisable to start your research early, like the person above did. Many homes are on months, to even year-long waiting lists for openings! - ALD
Q: Can you tell me a little about your facility, how many residents do you have? How large is your residence, do you have availability for a 73 year old man? if so, is it private or semi private room. Do you take Bridgeway and what are your rates. My husband had a stroke, is in a wheel chair and has a pubic catheter. He is able to communicate but is unable to stand by himself at this time. - Elisabeth
Q: I want to know if you specialize or is open to take care of clients who has dementia. Thank you. - Jenny
Q: Do you take Bridgeway? What about Mercy Care? - Eric
Don't be fooled by the Questionable Tactics used by many assisted living sites

Assisted Living Directory has a No Spam Guarantee!