Expert Help...If You Need It!
1-877-616-7329


Assisted Living Directory
has been in service for over
11 years
! Learn how
Our Site is Different!
Learn something new today in
Assisted Living Directory's Blog!
Learn About Michigan's Assisted Living Regulations - & How To Get A Copy!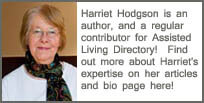 Costs & How To Pay For Assisted Living - What Do Medicare & Medicaid Cover?
How To File A Complaint Against A Facility - Statewide for Adult Foster Care Homes / Assisted Living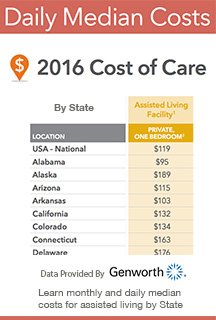 Michigan Assisted Living Association:
"The leader in advocacy, education, and resources for providers."

Tel: 800.482.0118
Elder Abuse:
Report suspected abuse by calling 800-677-1116
Ask A Question!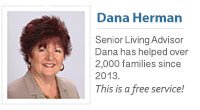 (866) 333-6550
Who we work with & why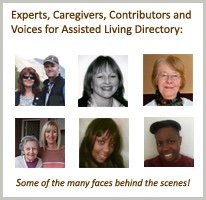 Keep up with our future videos! 253,000 + views and counting!
Popular Help Pages:
How To Look Up Facility Violations and Citations [Video]
Area Agencies On Aging - How They Can Help You
Managing Grief and Loneliness - In a Long-Term Care Environment
Assisted Living Tidbits
Great comments and questions by our visitors about Island Pines and assisted living:
Q: After much contemplation, my mom has reluctantly decided that because of her own health concerns, she cannot care for my dad at home by herself any longer. She is looking for just the environment described on your website. Please let me know if you have a spot open and the procedure for determining if my dad would be a good fit for Island Pines.
Q: I am looking for a "home" for my 71 year old husband that has Alzheimer's disease. I live in Huron Township and we currently have home health care but he does not sleep much, and it is becoming more difficult for me to care for him I would appreciate any information you can offer about Island Pines assisted living.
Q: I have a sister who is 65 yrs old & she is a high level mentally retarded person. I am looking for a residential assisted living home & was wondering if she could be considered for Island Pines? I live in Trenton, so this would be very convenient for me to have her close to me. Do you have current openings? Thank you.
Q: Could you please send me a complete cost breakdown monthly for an elderly family member? What extra services are the family responsible for? Thank you. - Michelle
Q: does Medicaid / Medicare cover all expenses?
she as them both and is a 62 yo woman who uses a cane and has sun downers so she is pleasantly confused in evenings. do you have an opening? - Ken
Q: How many residents and do they have their own bedrooms? Judy
Q: Made aware Island Pines from another family. My mother may be in need of full assistance after she broke her hip - dementia has progressed - she is presently rehabing from her fall. Thank you. - Debbie
Don't be fooled by the Questionable Tactics used by many assisted living sites

Assisted Living Directory has a No Spam Guarantee!