We ♡ Connecting With You!


Assisted Living Directory
has been in service for over
10 years
! Learn how
Our Site is Different!
Learn something new today in
Assisted Living Directory's Blog!
Ask A Question!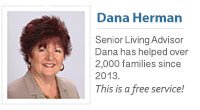 (866) 333-6550
Who we work with & why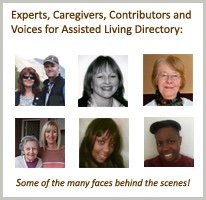 Keep up with our future videos! 162,000 + views and counting!
Facility Violations & Inspections
- Florida


Florida Waiver Program: Covering The Cost of Care
Learn Facility Statements of Deficiencies: Great Public Records Search Tool
The 4 Different Assisted Living Licenses in Florida: Learn About Each Type
Florida Assisted Living Association:
1922 Miccosukee Road
Tallahassee, Fl 32308
Phone: 850-383-1159
Elder Abuse:
Report suspected abuse by calling 800-677-1116
Assisted Living Tidbits
Great questions and comments by our visitors about Indigo Palms and assisted living:
Q: We were just notified that my father in law is a new resident at your Indigo Palms facility. This came as quite a surprise to us and his other children as we were not notified that this was going to happen. We are interested in knowing a bit about your facility. Can we contact someone in charge to get some general information?
C: My husband, James, in a facility in another state (private pay with long-term care) and we are moving to Daytona in early April. I would like some information sent to me about Indigo Palms. I toured your facility last summer and was very impressed!
Q: I am researching nursing facilities that have care for dementia residents for my Dad. Also, do you take Medicare? - Kathy
Q: We want to inquire about cost, accomodations for our Mother. She is 88 and has degentitive disc problems and recently hurt herself in a fall. We have been considering an assisted living center prior to her fall but have not may any inquires until this time - Bob
Q: I am in the process of finding a place for my husband in the future. He is in the 4th year of Alzheimers & I am his sole caregiver My question is about the price of these types of facility. He is also 100% disabled from the Military. Right now he is very low maintenance, so this is just an inquiry for now. Thank you, - Joyce
Q: Hello. My name is Susan and I am seeking assisted living for my 81 year old mother , who has been hospitalized and has suffered weakness, and confusion, but is still capable of ADL's and walks with a cane or walker. - Susan
Don't be fooled by the Questionable Tactics used by many assisted living sites
Assisted Living Directory has a No Spam Guarantee!