Learn Facility Availability:
1-866-333-6550


Assisted Living Directory
has been in service for over
11 years
! Learn how
Our Site is Different!
Learn something new today in
Assisted Living Directory's Blog!
Learn About The Arkansas Assisted Living Waiver Program
Learn About Assisted Living Regulations in Arkansas
Are Facility Inspections Available Online in Arkansas?
How To File An Assisted Living Complaint in Arkansas
Our Top Advice for Anyone Searching For Assisted Living
Trusted Sources of Assisted Living Information: Arkansas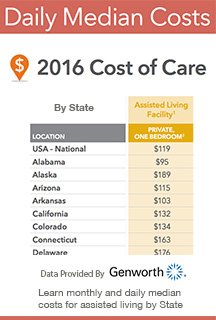 Arkansas Assisted Living Association:
"AALA is dedicated to establishing the highest standards of excellence for assisted living professionals providing quality housing, assisted living and related services to Arkansas seniors."Phone: (501) 374-4422
Elder Abuse:
Report suspected abuse by calling 800-677-1116
Ask A Question!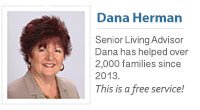 (866) 333-6550
Who we work with & why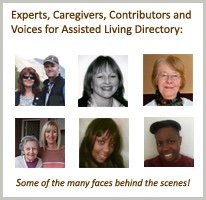 Popular Help Pages:
Facility Questionnaire - A Printable (.pdf) of Important Questions To Ask Facilities
What Is A Long-Term Care Ombudsman?
How To Open An Assisted Living Facility

Assisted Living Directory's 2nd & Newest YouTube Channel!
Assisted Living Tidbits
Great questions about Holly House Assisted Living asked by our site visitors:
I am seeking information on requirements for admittance. Is this a private facility?
Would like to find the right place for my sister that is 57 yrs. old and disabled due to several strokes. What level of independence is required?
Q: My Aunt is a resident at Holly House Eureka Sp, AR...I travel much on my work and was wondering if by chance, do you have a community computer for residence of Holly House to recieve e-mail from family members? This would be a great way for me to communicate with my Aunt and a great way for her to learn how easy it would be for her to communicate through Computer technology. I dont always have the time to write or call, but i am forever sending e-mails and at my computer. Just wondering if it has been arranged or considered...Thank You very Much for your time...Please tell my Aunt I Love her Very Much and will see her soon...Her Niece, Jolene
***This is an awesome question, and one that isn't usually asked by people. Many seniors don't have, or can't manage their own computer if they live in a structured care environment, so making sure that a facility has a common computer for it's residents is a legitimate, and excellent question! - ALD
Q: Asking about a 46 year old, (myself) on Medicaid & Medicare living there? Have MS, but still walking, have insulin dep. diabetes and able to take care of myself, just cant live alone. Please respond, need to find a place before Nov. 1st. and I am considering Holly House as an option. - Belinda
Q: May I please have a brochure/enewsletter for Holly House? Thank you!
***Yes, even in our digital age, printed materials are usually available if you ask! - ALD
Q: Do you accept medicaid? Do you allow a small dog? Do you have a waiting list?
A: We do accept Medicaid.
A pet is allowed only if the resident is aware and able to provide for it. This includes bathing, walking and feeding. There is a
$500 non-refundable Pet Fee.
The State Medicaid program allows residents to keep $65 of the Social Security or SSI payment they receive, the remainder must be paid on their living arrangement.
Medicaid then pays the provider (in this case Holly House) the remainder due up to the Medicaid limit.
Don't be fooled by the Questionable Tactics used by many assisted living sites

Assisted Living Directory has a No Spam Guarantee!