Expert Help...If You Need It!
1-877-616-7329


Assisted Living Directory
has been in service for over
11 years
! Learn how
Our Site is Different!
Learn something new today in
Assisted Living Directory's Blog!
Ask A Question!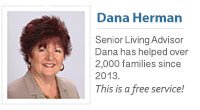 (866) 333-6550
Who we work with & why
An Overview of Maine's Assisted Living Regulations: & How To Get A Copy!
Learn About Maine's Medicaid Waivers for the Elderly: Including Homeward Bound and Elderly and Adults with Disabilities Waiver
How Much Does Assisted Living Cost?: & Paying For Care
Our Top Advice for Anyone Searching For Assisted Living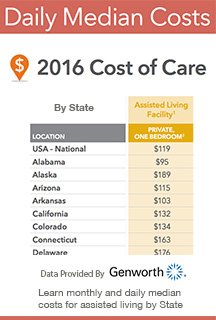 Maine Health Care Association:
"The association represents more than 300 providers of assisted living and residential care services, independent living and congregate housing, nursing care, and rehabilitation and skilled nursing care."
Tel: 207.623.1146
Elder Abuse:
Report suspected abuse by calling 800-677-1116
Popular Help Pages:
Facility Questionnaire - A Printable (.pdf) of Important Questions To Ask Facilities
What Is A Long-Term Care Ombudsman?
How To Open An Assisted Living Facility

Keep up with our future videos! 253,000 + views and counting!
Assisted Living Tidbits
Great questions about Hillhouse Assisted Living asked by our site visitors:
Q: I was wondering if you accept Maine care as payment and if you have a waiting list for assisted living.
Q: My 82 yr old father has Alzheimer's and now is in a assistant living home and need to go to a nursing home. He fell couple weeks ago and has not walk since or want to walk. He is in a wheel chair and needs a lot of good care. I was wondering if Hillhouse is for my dad?
Q: Do you allow your residents to 'age in place?' My father has 'gone the rounds' from facility to facility as his condition deteriorates, and it is taking a toll on him. He has dementia. We simply want a place for him, like Hillhouse, where he will be able to stay without moving again. - Wade
Q: My 68 year old father is in declining health (among a long list of health issues is Stage 4 lung cancer that he his not a candidate for treatment for). He is not going to be able to live on his own upon discharge from his current facility.
Can you send me any information about your facility in terms of care provided, cost and availability?
Thank you,
- Jessica
Q; I am interested in looking into this for my mother. Can you please send us some literature and let us know about availability and cost? She is interested in assisted living and is somewhat independent. - Juliana
Q: Do you have any 2 bedroom assisted living apartments. My Parents have some savings but might eventually need to get on Mainecare. Do you accept Mainecare? They also have LTC with a home care rider. - Vivian
Don't be fooled by the Questionable Tactics used by many assisted living sites

Assisted Living Directory has a No Spam Guarantee!