Expert Help...If You Need It!
1-877-616-7329


Assisted Living Directory
has been in service for over
11 years
! Learn how
Our Site is Different!
Learn something new today in
Assisted Living Directory's Blog!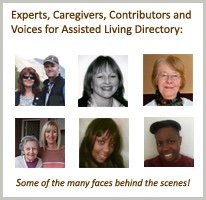 Local Arizona Senior Care Help

Hello, My name is Nita I am a certified and local senior care advisor. I am based in Arizona, and I am here to answer your questions!
1-877-687-4988
(A Free Service)

Who we work with & why
Popular Help Pages:
Facility Questionnaire - A Printable (.pdf) of Important Questions To Ask Facilities
What Is A Long-Term Care Ombudsman?
How To Open An Assisted Living Facility

Keep up with our future videos! 253,000 + views and counting!
ALTCS and Arizona Assisted Living: Our Survey of Arizona Facilities & How To Find Providers That Accept ALTCS
Learn About Arizona's Assisted Living Regulations: & How To Get A Printable Copy!
3 WAYS TO FIND SMALL-TOWN/RURAL ASSISTED LIVING IN ARIZONA: Comprehensive State Lists & Data
Our Top Advice for Anyone Searching For Assisted Living
How To File A Complaint Against A Care Facility in AZ: Quickly & Anonymously
Facility Inspections & Citations - Arizona
The 10 Most Common Cited Deficiencies: Arizona Facilities Statewide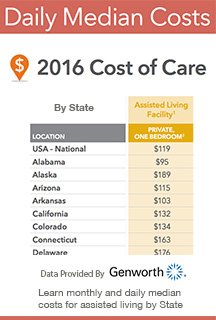 Arizona Assisted Living Homes Association (AALHA):
Phone: 1-888-400-9044
P.O. Box 21752
Mesa, AZ 85215
Elder Abuse:
Report suspected abuse by calling 800-677-1116
Assisted Living Tidbits
Great questions asked by our visitors about Haven of Grace assisted living:
Q: Is your facility equivalent to a "group home" for seniors? My mother is 91 and beginning to fail physically and mentally. She needs a little more supervision than another facility in Chandler is offering her now. What is your cost break-down?
Q: I have a client that needs to get into assisted living as soon as possible. The is interested in Haven of Grace as her choice for long-term care. She receives $850 monthly and is on Medicare. Does she qualify for your program?
Q: My Mom has Dementia and we are looking for a caring, fatithful home for her in the Chandler area. Do you have any openings for a Single Room at Haven of Grace? Would you please call me with pricing information and the possibility of a visit tomorrow. Thank You - Lisa
Q: Hi, I am looking for housing for my mother in law however she is considered "low income". Is this a subsidized rent location? Thank you. - Jodi
Q: do you have space for a 84 year old male in assisted living that takes ALCCCS. note: I am the son and live in the ET zone. - Bill
Q: Please tell me your rates for the types of care you offer. My husband is ambulatory but has some dementia and needs assistance with medications. - Cindy
Don't be fooled by the Questionable Tactics used by many assisted living sites

Assisted Living Directory has a No Spam Guarantee!