Expert Help...If You Need It!
1-877-616-7329


Assisted Living Directory
has been in service for over
11 years
! Learn how
Our Site is Different!
Learn something new today in
Assisted Living Directory's Blog!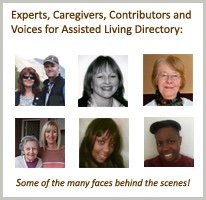 Ask A Question!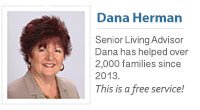 (866) 333-6550
Who we work with & why
Learn About Hawaii's Assisted Living Regulations - & How To Get A Copy
Hawaii's Medicaid Waivers - Do They Cover Assisted Living?
Trusted, State-Sponsored Facility Data - Our Two Suggested Hawaii Resources
Helping A Loved One Move Into Assisted Living - Our 10 Suggestions Based On Experience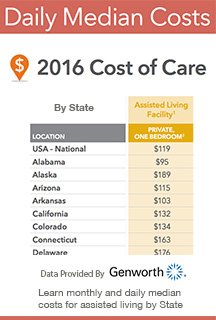 Assisted Living Options Hawaii:
"..is a tax-exempt (501-c-3) nonprofit association of caring professionals and consumers dedicated to encouraging the development of quality assisted living facilities and other residential options for the senior and disabled population of Hawaii." (808) 838-7965
Elder Abuse:
Report suspected abuse by calling 800-677-1116
Popular Help Pages:
Facility Questionnaire - A Printable (.pdf) of Important Questions To Ask Facilities
What Is A Long-Term Care Ombudsman?
How To Open An Assisted Living Facility

Keep up with our future videos! 253,000 + views and counting!
Assisted Living Tidbits
Great questions and comments by our visitors about Hale Pu'uhonua assisted living:
I am interested in future plans for in-laws' needs that fit your facilities services. I am a registered nurse and work at Kau and am moving to Hilo soon. What is the average cost of your facility, and what type of activities do you offer your residents? Is your nursing staff CNA certified?
My name is Alicia and I work for Unum Life Insurance Company.
We are conducting a cost survey for assisted living facilities.
We are hoping that you would like to participate in it.
We are looking for the following:
1. cost for care/housing.
2. different levels of care break down.
3. Are you Private pay or do you except other payments?
I thank you for your time and helping me gather this information.
How many people live in Hale Pu'uhonua ? Could someone live in the facility for a short period (1 month) as a trial? Do you have current openings? Do you take seniors to activities? - Denise
Q: Hello, Looking for respite on Thursday, Friday nights and Saturday, 10/10-12. Have not had any time off in two years but as it's Fall break, trying to go to Kona with my family for 2 nights and a day.
My mother is 79, with dementia. She is cheerful and amblatory. Uses pull-ups, just needs reminders and shown where to go.
Had Dr. appt yesterday, and clean bill of health.
She has Medicare and Medicaid, will contact our case manager with Ohana to see if they cover any respite. Do you know if they do? - Thanks, - Charlotte
Q: I am interested in your facility for my Aunt. She is 102 years old. She suffers from some dementia but does well for her age. She is mobile, uses a cane, and a wheel chair for distance. She is in good health except for some hearing and vision loss. She takes no medication. Would she be a good fit for your facility? Do you have any openings now or within a month or 2? - cynthia
Q: I am very interested to speaking with someone as soon as possible about a room for my mother who is currently living room in Hilo. She is independent in all ADL's and ambulatory. She is 71 y/o. I am her daughter who is helping manage her affairs currently. I look forward to speaking with you. Your facility looks and sounds amazing and exactly what we are looking for. We (our family) is pretty desperate to find a place like this for my mom. - Jane
Q: Do you take dementia patients? If so, may we visit? do you have openings? What is rent? fees? Thank you. - Cari
Don't be fooled by the Questionable Tactics used by many assisted living sites

Assisted Living Directory has a No Spam Guarantee!