Assisted Living & Senior Care Options for Green Bay
Video Tours: We include several facility videos in this section!
Helpful Tip: Although a facility may not have a website or online presence, you can still see a 'street view photo' as taken by google maps. By selecting the 'map' link where you see it for facilities listed in this section, you'll be taken to an interactive map, a street view photo - and if you click on the photo, you can participate in a 'virtual drive' down the street the facility is located on!

List Your Facility - any licensed assisted living facility in the Green Bay area may list with us at no cost.
Join our Google+ Community & Discussion Group!
Learn More
Bornemann Nursing Home Inc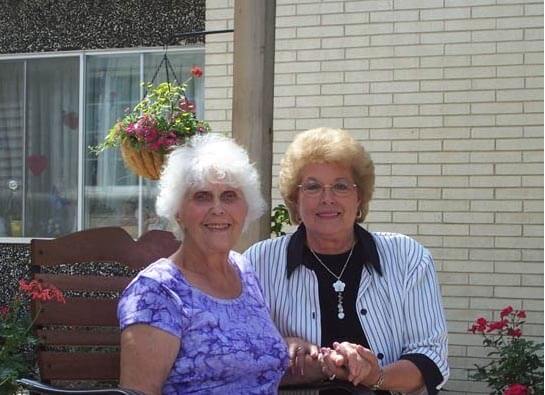 226 Bornemann Street
Green Bay, WI 54302
(920) 468-8675


Skilled Nursing


Assisted Living
Map

Harmony of Green Bay
1450 South Military Avenue
Green Bay, WI 54304
(920) 499-8838
Map

Bellevue Independent and Assisted Living

1660 Hoffman Road
Green Bay, WI 54311
(920) 337-0771
More Information and Photos
KindredHearts Green Bay

653 Woodside Rd
Green Bay, WI 54311
(920) 406-7600


Independent Living


Assisted Living


Memory Care
Map

Moraine Ridge Senior Living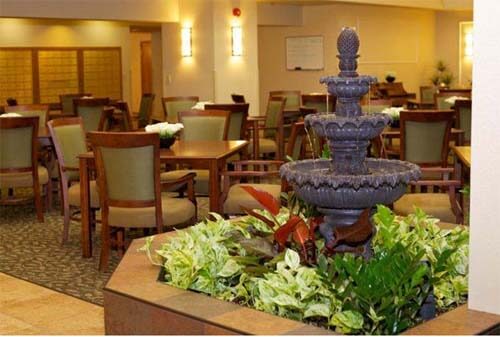 2929 Saint Anthony Drive
Green Bay, WI 54311
(920) 468-3111


Individually controlled heating and air conditioning


Fully-equipped kitchen with sink, four-burner stove, garbage disposal, frost-free refrigerator, and self-cleaning oven


Ample closet space


Bedroom closet


Handicap accessible bathrooms


Walk-in shower with grab bar available


Telephone hook-up


Cable hook-up


Wall-to-wall carpeting (except in the kitchen and bathrooms)


Window coverings (blinds)


Emergency response system


Handicap accessible
Map

At Cardinal Ridge in Green Bay, Peace of Mind is Yours!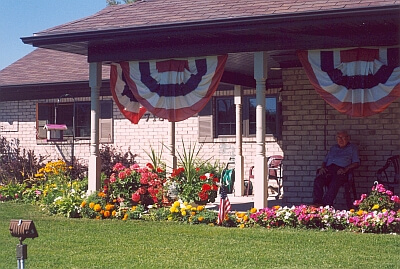 At Cardinal Ridge Residential Care, a community based residential facility thoughtfully designed with seniors in mind, we offer an affordable, home-like atmosphere along with the assistance sometimes needed in our senior years.

At Cardinal Ridge, our residential homes are safe and secure, offering a highly trained staff and a list of fine amenities that allow our residents worry-free living.



Highly trained and caring staff


Health monitoring by RN, LPN's and CNA's


Personal Care Assistance


Dementia Care


Supervision of medications


Individual and group activities


Nutritious home-cooked meals


Laundry and Housekeeping services


On-site Beauty and Barber Shop


Awake 24 hour staffing


Secured environment


Emergency Call System in each room/bathroom


Worship Opportunities


Manicure and Foot Care Services


Birthday Parties/Holiday Celebrations


Monthly Outings to Restaurants


Live Entertainment weekly


We have 24 private rooms, each with their own private bath

Come home to independence, security and individual assistance. Come home to Cardinal Ridge.

Finely furnished, private rooms of varying sizes are offered. Lounges, spacious yards and attractive patio areas provide for your comfort and safety.

With a helping hand, limitations can become opportunities. Cardinal Ridge can provide the individualized assistance you need to remain comfortable, worry-free and as independent as possible.

Call Karen at 920-434-9600 for information on our home located at 713 Cardinal Lane, Green Bay, Wisconsin 54313. You may also email us at Karen@Cardinalridge.com for more information or visit our website.

Karen
Green Bay, Wisconsin
CBRF since 1991
Map

Bishop's Court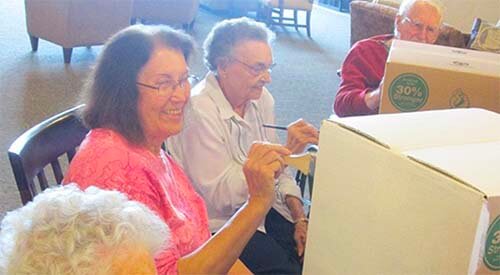 Bishops Court by Hillcrest is an assisted living facility that serves the Green Bay area. Bishop's Court has been providing assisted living care since 1997.

One of the features of Bishop's Court is the Al Vanden Heuvel Memory Care Unit. This unit provides expert care for those suffering from moderate to severe Alzheimer's or dementia. There are 19 private, furnished efficiency rooms with full, private bathrooms along with a fully-secured outdoor courtyard.



Services and amenities include, but not limited to:


Home-like environment


Help with bathing, dressing, grooming, health monitoring, and dispensing of medication


Onsite lab services


Physical and occupational therapy


Podiatry care


Each apartment contains an emergency call system


Nutritious home-cooked meals three times a day


Linen and laundry services


Scheduled activities


On-site hair salon


Worship opportunities


Elegant Decor


Warm and beautiful setting

289 E. St Joseph Street
Green Bay WI 54301
Phone: (920) 435-2729
Website


Map

Care For All Ages, Inc
Care for All Ages (CFAA) is a community based residential facility providing thoughtful adult care in a warm, comfortable and safe assisted living environment. For more details, visit our website


24-hour professional nursing staff


Health monitoring


Medication Management


Dementia Care


Long-term or temporary residency


Spacious furnished rooms with private bath


Easy-access showers


Assistance with bath, dressing toileting, other personal care


Emergency call system


Security alarms


Home-like dining room with nutritious homemade meals


Special diets accommodated. Guests welcomed


Activity program geared to resident interest/ability


Religious services


Live entertainment and Monthly community outings


Laundry and housekeeping services


Beautician and barber services on site


Beautifully landscaped grounds


State Licensed
Green Bay
Wisconsin
Beckie Rottier
Cottage Living at Carrington Manor
Cottage Living at Carrington Manor is an assisted-living community offering everything today's seniors need to help them continue to explore and enjoy life in a safe environment. At Carrington Manor we advocate independence and activity for your body, mind and spirit. For more information please call 920-469-2606
Cottage Living at Carrinton Manor
2626 Finger Road
Green Bay, WI 54302
Map

Cottage Living at Marla Vista Manor
Cottage Living at Marla Vista Manor is an assisted-living community offering everything today's seniors need to help them continue to explore and enjoy life in a safe environment. At Marla Vista Manor we advocate independence and activity for your body, mind and spirit. For more information please call 920-499-1119

Cottage Living at Marla Vista Manor
1006 N Military Avenue
Green Bay, WI 54303
Map

FREE LUNCH WITH TOUR @ BROOKVIEW MEADOWS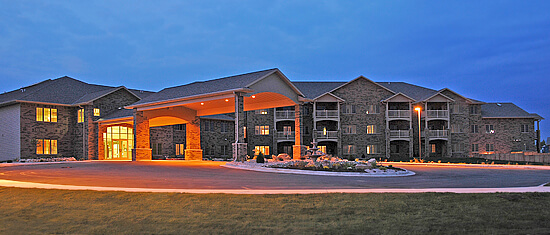 A senior community located on Green Bay's west side where leisure time is abundant, amenities are plentiful, the food is home cooked and friends....old and new....wait for you.

434-1200 Call Today For a Free Lunch and Tour!!

You are going to LOVE Brookview Meadows

But don't take our word for it...

See what our residents have to say:

"I was nervous as to the adjustment, but after living at Brookview Meadows, I am feeling more and more 'at home.' I especially feel at ease in regard to the underground parking and security lock system. I know my living at Brookview Meadows will be a long and happy one."- Mary L. Trader

"The other residents and staff are like family members. Nearby shopping with grocery, drug stores, bakery, gift shops and restaurants are so convenient – I love it here! - Joan Demers

"Nice, quiet living – secure parking – wonderful pool & community room, with a large screened in porch – lots of activities – pleasant staff. Overall – a nice place to be." - Dr. & Mrs. Clarence Novotny

A unique blend of independent and assisted living where independence and freedom flourish with assistance just a "call" away. Desiree (Dez) Green Bay, The Village of Howard
Website



Brookview Meadows
1740 Condor Lane
Green Bay, WI 54313
P. (920) 434-1200
Peggy Besaw
Executive Director
Woodside Senior Communities in Green Bay
...a full continuum of care including rehabilitation, assisted living, independent living and skilled nursing care.
Additional Support
Questions About Assisted Living Options In Green Bay? Need Advice?

---

Assisted Living
Memory Care
Independent Living

Learn how to look up facility inspections & deficiency reports for facilities in Green Bay and Wisconsin. This is also another great, stand-alone way to research facility options using trusted state resources!
Assisted Living Facilities and Senior Care in Green Bay, Wisconsin (WI)