Learn Facility Availability:
1-866-333-6550


Assisted Living Directory
has been in service for over
11 years
! Learn how
Our Site is Different!
Learn something new today in
Assisted Living Directory's Blog!
Get A Complete List of Assisted Living Facilities in Massachusetts: & Learn Facility Monthly Fees!
An Overview of Assisted Living Regulations in Massachusetts: & How To Get A Copy!
An Overview of Massachusetts's Senior & Elderly Waiver Programs: Including Frail & Elderly and HCBW
An Essential Assisted Living Consumer Guide: a .pdf Detailing Costs, Subsidies, Resident Rights & More!
Facility Costs and Monthly Fees: Find For Each Facility
Covering The Cost of Senior Care: What You Can Expect
Music Therapy for Senior Citizens: Why It's Important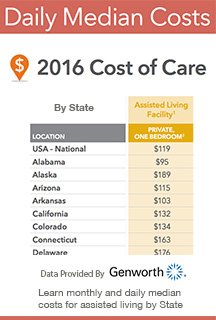 Massachusetts Assisted Living Facilities Association (MASS ALFA):
Phone: 781-622-5979
Elder Abuse:
Report suspected abuse by calling 800-677-1116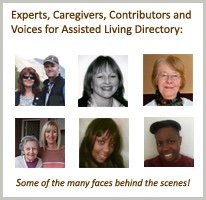 Ask A Question!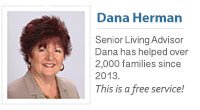 (866) 333-6550
Who we work with & why
Keep up with our future videos! 253,000 + views and counting!
Popular Help Pages:
Facility Questionnaire - A Printable (.pdf) of Important Questions To Ask Facilities
What Is A Long-Term Care Ombudsman?
Assisted Living Tidbits
Great question asked by our site visitors about Grace Morgan House Assisted Living:
My husband has Frontal Lobe Dementia. I am looking for affordable assisted living accommodations for him. He is able to care for himself, bathing, dressing, etc. Needs assistance with taking his medication. Could you tell me what are the costs for your facility?
Don't be fooled by the Questionable Tactics used by many assisted living sites

Assisted Living Directory has a No Spam Guarantee!

Q: Do you have an availability for a Medicaid resident? - George
Q: how long is your waiting list? does medicaid cover all costs? what are your rates? - Janie
Q: My dad has dementia and still lives with my mom. He is on Mass Health waiver and we have just applied for Mass health for my mom. Would this place be a good place for them to live - Anne
Q: I will need to start looking for a facility for my Dad but he would not stay put, he would look to escape at any opportunity. Is GMH a suitable environment for this kind of situation? - Mabel
Q: Do you accept affordable options for Assisted Living? - Adriana