Learn Facility Availability:
1-866-333-6550


Assisted Living Directory
has been in service for over
11 years
! Learn how
Our Site is Different!
Learn something new today in
Assisted Living Directory's Blog!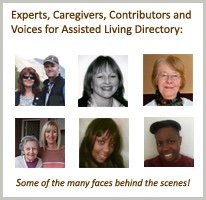 Ask A Question!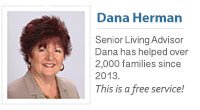 (866) 333-6550
Who we work with & why
Learn About Virginia's Assisted Living Regulations - Licensure and Application Process
Costs and Expenses For Assisted Living
How To File An Assisted Living Facility Complaint: Online and Anonymously
How Caregivers Can Break Up The Routine to Rejuvenate: by Trish Hughes-Kreis
How To Look Up Facility Inspections Reports: Virginia Statewide
List of Alzheimer's Assisted Living Waiver Providers: VA Statewide
Seven Signs a Caregiver Needs Respite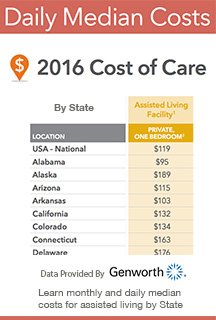 Virginia Assisted Living Association:
"VALA is a non-profit membership organization dedicated to providing advocacy, communication, education, and resources to the assisted living industry in Virginia." Website
Elder Abuse:
Report suspected abuse by calling 800-677-1116
Popular Help Pages:
Facility Questionnaire - A Printable (.pdf) of Important Questions To Ask Facilities
What Is A Long-Term Care Ombudsman?
Assisted Living Tidbits
Living in a small town like Gordonsville, there may not be many choices for assisted living or long-term care, which, if that is where you want to be in your retirement years, may take some of the confusion out of the process of finding an assisted living facility. Still, it can be a daunting process, filled with paperwork, insurance questions, contracts, questions about care...and the list goes on.
If you are looking for care in a bigger city - the confusion can be more pronounced, since you may literally have dozens of choices of care homes and facilities, with vastly differing price ranges, services and amenities.
We wrote a page (below) about the confusion that surrounds assisted living, mostly to let our readers know that they certainly are not alone - and that there are ways to get your questions answered.
Great question and comments by our site visitors about The Village at Gordon House:
My son is 48 years old and will require permanent assisted living care. He receives social security disability of $1058.00 a month. He also will be on Medicaid. A state grant will make up for any discrepancy in funds. Can you take such a resident?
Q: Does The Village at Gordon House accept Medicaid? If yes do you have space for someone with advanced Parkinsons & on dialysis? - Meg
Q: My mother currently lives with me but I need to find a place for her to stay when I am travelling. Do you offer weekly/bi-weekly stays? - Joyce
Q: I would like to speak with you regarding your secure dementia unit. My father would require a skilled care facility. If you would give me a call I would appreciate it. - Cheryl
Don't be fooled by the Questionable Tactics used by many assisted living sites

Assisted Living Directory has a No Spam Guarantee!