Assisted Living Facilities & Senior Care
Join our Google+ Community & Discussion Group!
Glencroft Senior Living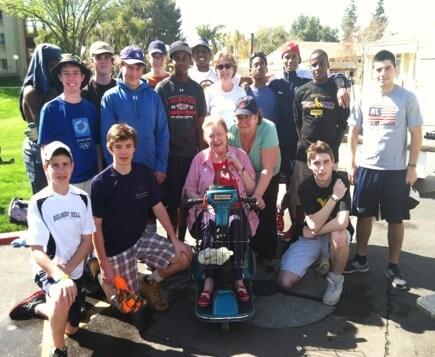 8611 N 67th Ave
Glendale, AZ 85302
(623) 939-9475


A Faith Based Senior Living Community
Map

A & S ASSISTED LIVING
7431 WEST MORROW DRIVE
GLENDALE, AZ 85308
(623) 825-0971
Residential ASSISTED LIVING HOME
Map

WHITE DOVE ASSISTED LIVING HOME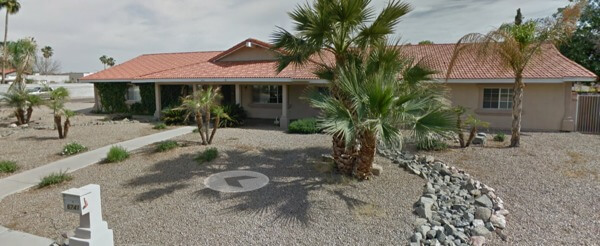 Address: 6741 WEST ROBERT E LEE
GLENDALE, AZ 85308
Phone: (602) 978-1393
License: AL2426H
Map

Unique family to family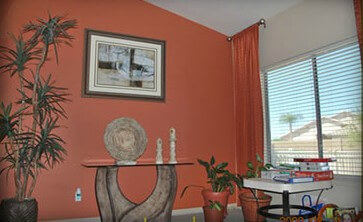 'Quality 24 hour senior care and luxury living is what we guarantee.We focus on the issues that are important to the seniors and their families.'

We offer our residents a variety of home cooked meals,fun games, outings and activities, independence, dignity and complete peace of mind. In addition we have available in-home physician visits, RN's, podiatrist, dentists, religious leaders , hairdresser, just to name a few. Our management and staff is caring, friendly, trained and certified in the field of nursing. We limit ourselves to no more than five residents, allowing us to assist each resident immediately. Our loving atmosphere is what sets us apart.

Feel free to ask us any questions.

623-376-7456
Reanna's Too Assisted Living
5412 W Cinnabar Ave
Glendale, AZ 85302
(623) 879-9111
Map

Emeritus at Arrowhead
5861 W Beverly Ln
Glendale, AZ 85306
(623) 505-4666


Retirement Living


Assisted Living


Alzheimer's and Memory Care


Short Stay / Respite Care


On-Site Rehabilitation
Map
APOLLO ASSISTED LIVING
4719 WEST HARMONT DRIVE
GLENDALE, AZ 85302
Phone: (623) 930-6764
License: AL0800H
Map

Thunderbird Retirement Resort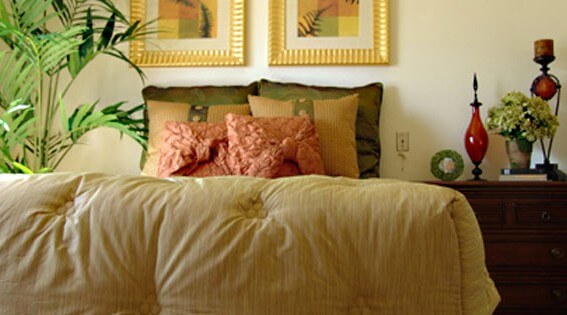 5401 W Dailey St
Glendale, AZ 85306
(602) 814-0203


INDEPENDENT LIVING


ASSISTED LIVING
License: AL5832C
Map

Sunrise Adult Care Home
AT SUNRISE ADULT CARE HOME YOU CAN EXPECT TO FIND A quiet atmosphere in our loving, warm, caring home where your loved ones become a treasure part of our family. All our rooms are Spacious,bright and comfortable. Meals are one of the highlights of our daily care.We offer only the best in home-cooked, balanced meals for regular or any special diet an abundant variety of meals, fresh fruits, soups, delicious homemade desserts and much more

andrei
glendale
Arizona
(623) 487-0488
Baptist Village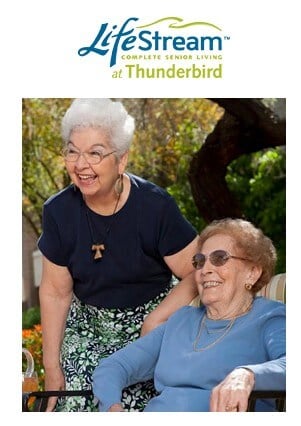 13617 N 55th Ave
Glendale, AZ 85304
(602) 938-5500


Retirement Living


Assisted Living
Map

Aging Gracefully Assisted Living
Everyone deserves the opportunity to AGE GRACEFULLY
We strive to provide a clean, safe,loving atmosphere. Our goal is to help each resident maintain their independence with privacy and dignity.
Owned and managed by Mr. & Mrs. Froelich,
Together Jim and Mary oversee and manage the day to day operations. Mary has been a Geriatric Nurse Practitioner since 2007.
Phone: 623-547-5840
4105 W Villa Linda
Goldwater Assisted Living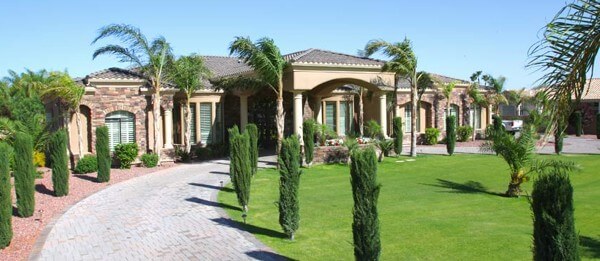 24215 N 55th Ave
Glendale, AZ 85310
623) 330-1969


Assisted Living Services


Delicious home-cooked meals


Nutritious snacks


Routine in-home visits by facility RN


Medication Management & Administration
& much more
Map

Rainbow Care Center
Rainbow care center is a 24 hour service that provides quality care, in a new home in Glendale Arizona. We provide daily activities, warm meals, snacks. Rainbow care is a facility to assist seniors looking for direct care.
Our services are quality services Glendale
Arizona
Josephine
Josephine397@aol.com
ACACIA COVE ASSISTED LIVING
5964 WEST BLUEFIELD AVENUE
GLENDALE, AZ 85308
Phone: (602) 938-9794
License: AL8768H
Map

Living Water Care Home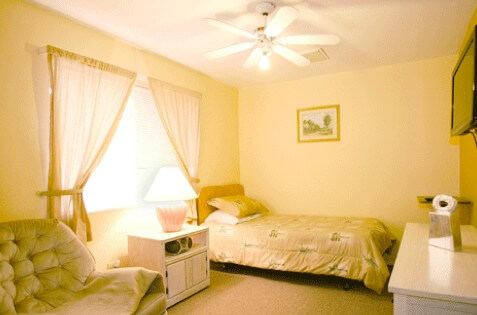 5601 W Winnwood Ave
Glendale, AZ 85304
(623) 486-8360


Great Care - Affordable Prices.
Map

HARSHBERGER ASSISTED LIVING FACILITY
7202 WEST LIBBY STREET
GLENDALE, AZ 85308
Phone: (602) 314-6937
License: AL6624H
Map

Stella's Apple Grove Assisted Living
Stella Hawkins Owner

Phone: (623) 878-2076
Fax: (623) 334-9123
Yet those who wait for the Lord will gain strength, they will mount up with wings like eagles, they will run and not get tired, they will walk and not become weary. --Isaiah 40:31

Our Mission:
The scripture says that jesus grew physically, mentally, and spiritually and socially. Our goal is to help each resident develop individually and to assume responsibility in a group. Over shadowing all those plans is a concerted effort to bring the love of Jesus directly into the aspect of each resident's daily life.
You will keep in perfect peace all who trust in you, whose thoughts are fixed on you! Lord always, for the Lord God is the eternal rock. --Isaiah 26:34

Amenities:


Healthy, Hearty delicious home style cooking.


Attention to special diets.


Personalized assistance with medications.


Bathing and personal grooming.


Skin care.


House keeping.


Laundry

Qualities:


State certified and licensed.


R.N. prepared.


Service care plan.


Visiting physicians.


Visiting beauticians.


Diabetic care.


Stroke care.


Alzheimer care.

Fun filled activities are also included:


Daily activities to the increase motor skills.


Daily recreational therapy for cognitive abilities.


Daily current events, reading news paper, magazines, and stories.


Arts & Crafts.


Barbecues.


As well as family outings.

Pricing may vary.
$1,800 + Private rooms.
$1,500 + Semi-private
AGAPE ASSISTED LIVING HOME
7180 WEST FLYNN LANE
GLENDALE, AZ 85303
Phone: (602) 903-8227
License: AL8282H
Map

ANABELL ASSISTED LIVING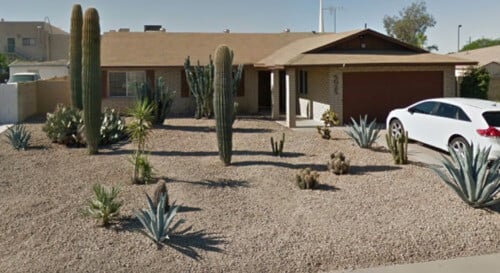 5025 WEST PHELPS ROAD
GLENDALE, AZ 85306
Phone: (602) 448-5980
License: AL6955H
Map

SANDRA BAKER ADULT FOSTER CARE

6811 WEST VILLA THERESA
GLENDALE, AZ 85308
Phone: (602) 843-3663
License: AL5466F
Map

Additional Support
Want to learn an awesome, unbiased, state-of-Arizona sponsored way to look up Assisted Living Providers in Arizona, including Glendale? The State of Arizona offers a very comprehensive Database that even shows survey and inspections reports for each facility. It is a safe, and very complete way to research care in Glendale, or Arizona!
Assisted Living Directory's primary mission is to provide a safe place to research, and to point out trustworthy resources (aside from our site) that offer helpful and accurate information.
Assisted Living Facilities in Glendale, Arizona (AZ)