Expert Help...If You Need It!
1-877-616-7329


Assisted Living Directory
has been in service for over
11 years
! Learn how
Our Site is Different!
Learn something new today in
Assisted Living Directory's Blog!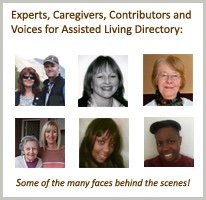 Ask A Question!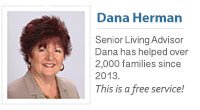 (866) 333-6550
Who we work with & why
Learn About Michigan's Assisted Living Regulations - & How To Get A Copy!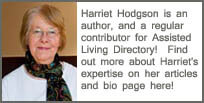 Costs & How To Pay For Assisted Living - What Do Medicare & Medicaid Cover?
How To File A Complaint Against A Facility - Statewide for Adult Foster Care Homes / Assisted Living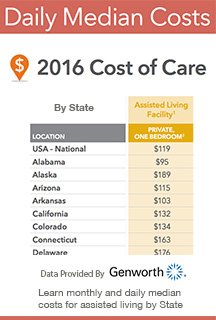 Michigan Assisted Living Association:
"The leader in advocacy, education, and resources for providers."

Tel: 800.482.0118
Elder Abuse:
Report suspected abuse by calling 800-677-1116
Popular Help Pages:
Facility Questionnaire - A Printable (.pdf) of Important Questions To Ask Facilities
What Is A Long-Term Care Ombudsman?
How To Open An Assisted Living Facility

Keep up with our future videos! 253,000 + views and counting!
What Is Adult Foster Care?
"Adult Foster Care is a licensed residential setting that provides 24-hour room and board, personal care, protection and supervision for adults, including the elderly who require supervision on an ongoing basis but do not require continuous nursing care. Some residences that are licensed as adult foster care homes may call themselves "assisted living." Information From Michigan.gov
Assisted Living Tidbits
Great questions and comments that we have received about Forest Edge - and assisted living that can serve as examples of the types (and thoroughness) of questions that you might consider asking potential facilities:
What is the average cost per day?
Wondering if you have availability for any new clients? My husband's mother - 84 yrs. old- possible Alzheimer's dx, although doing pretty well right now. Ambulatory, feeds herself, may need assistance with showers, etc.
Do you have anything available at this time? It would be for my Mother who is 95 years old. Waiting to hear from you.
Do you have an open bed? If so could you tell me a little about your place. I am looking for my mother.
***It is always advisble to find out well in advance which facilities you are considering that have waiting lists. Some facilities may have a wait list for weeks, months, even a year, depending on how populat they are! - ALD
Q: After much contemplation, my mom has reluctantly decided that because of her own health concerns, she cannot care for my dad at home by herself any longer. She is looking for just the environment described on your website. My parents live in Brighton and this would be very convenient for her. Please let me know if you still have a spot open the the procedure for determining if my dad would be a good fit for your home.
Q: Does each person have their own room and bathroom? My father is visually impaired; he can perform his own grooming needs; just needs assistance with meals, errands, and leisure time is very lonely for him in his northern home. How are your fees charged, i.e. income based, assets, or monthly straight fee? - Sherri
***We might also recommend adding the question of how many people live in the facility and what are their age/demographic makeup, so that 'dad' might have others who share things in common! - Assisted Living Directory
Q: Are there steps for the "resident" to climb? Would Medicaid/Medicare pay for this? Do the "residents" have to cook for themselves? Are men and women bedrooms seperate? - Donna
Q: My father in law is 84 and has dementia but otherwise is self sufficient (bathing, dressing, etc.) He needs help with his medications, and we want him in a private home setting v an assisted living facility. We'd like to talk with you about providing care for him, whether or not you have an opening and cost. You can either call me or e-mail me. Thanks so much! - Joanne