Fairfield, CT - Assisted Living & Senior Care Options
Join our Google+ Community & Discussion Group!
Learn More
List Your Facility - any facility or residential care home in Fairfield (in good standing) may appear here.
See a 'Street View Photo' of each facility in this section by using the 'map' links

Carolton Chronic Convalescent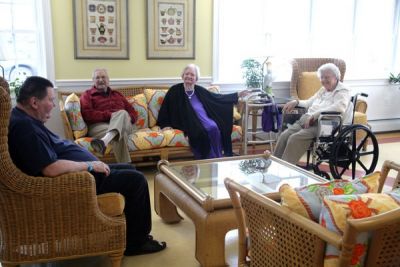 400 Mill Plain Road
Fairfield, CT 06824


Rehabilitation


Short-term Care


Long-term Care


Hospice Care
(203) 255-3573



Map

Jewish Senior Services
175 Jefferson Street
Fairfield, CT 06825
Website


Long Term Care


Hospice


Day Services


Home Care


& much more!
(203) 396-1136



Map

Companions and Homemakers, Inc.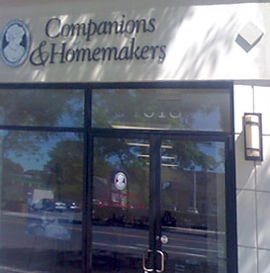 **An alternative to traditional assisted living care


"...allows you or your loved one to continue to enjoy independence and the comfort of home, with just the right amount of support from a dedicated caregiver."
1618 Post Road
Fairfield, CT 06824
800-348-4663



Map

Other Relevant Senior Services for Fairfield
Fairfield Senior Center
Phone: 203 256-3166
Address: 100 Mona Terrace , Fairfield, CT 06824
Certified CSA Senior Care Advisor for Fairfield/Connecticut

---

My name is Richard, and I am a Connecticut resident, and I have earned my CSA certification. I work with seniors, families and caregivers to identify the best assisted living or senior care option that matches your needs, and unique situation.

I am local to CT (over 15 years!), and extremely knowledgeable about our assisted living homes and residences statewide, including Fairfield.

I can save you time, and it is my goal to help you to find the safest, best care facility for you!

I really encourage you to get in touch with me to learn more about what I do, and how I can help! There is no obligation!
Need More?
***Learn how to find affordable/low-income assisted living in Fairfield using state data and resources.

Learn Facility Monthly Rates
Assisted Living Facilities, Senior and Long Term Care in Fairfield, Connecticut (CT)