Find Assisted Living in Eureka Springs, Arkansas - Certified Senior Care Advisors
Our certified consultants will help to identify your assisted living needs, and help you through every step of the process. Our Advisors have received their Certified Senior Advisor certification to earn their expertise in Eureka Springs, Arkansas. Our service is 100% free to you!
---
3 Easy Steps In Finding The Best Senior Care In Your Area
Our Senior Care Consultants Will Perform:
Step One- The Assessment/Interview
Identify your loved one's care needs and preferences
Identify personal preferences/location
Identify hobbies and lifestyle preferences
identify budget preferences
Step Two- "Matching Needs & Preferences"
They will then "match" all the information from Step One and narrow down your options to 3 or 4 pre screened and CarePatrol approved care providers.
Step Three- Tour Our Recommendations
Our Senior Care Consultant can personally bring you to our recommendations for a tour (much like a realtor does) or if you would rather go by youself, we can arrange the details of your tour accordingly.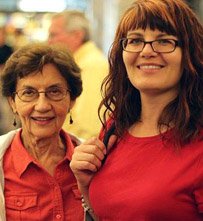 This section of Assisted Living Directory is dedicated to the handful of assisted living facilities and skilled nursing found in Eureka Springs, Arkansas.
Each facility may be contacted directly and safely.
Seniors and families in Eureka Springs are supported by the programs and services provided through the Area Agency on Aging of Northwest Arkansas. This agency provides services and information relevant to: Adult Day Care; Senior Advocacy Programs; Care Coordination; Family Caregiver Support - and much more. Intro by D. Besnette
Eureka Springs, Arkansas Assisted Living: Featured Facilities
Eureka Springs, Arkansas - Welcome Home to Holly House Assisted Living
15 private studio apartments in a rural wooded setting. Eureka Springs is known as "Little Switzerland", the most visited city in Arkansas. Natural beauty beyond belief.
100 Ridgeview Rd., Eureka Springs, AR 72632
479-253-9800
888-502-2057
Pricing & Availability
Learn More
Assisted Living Facilities & Senior Care Options - Eureka Springs

Brighton Ridge
235 Huntsville Road Eureka Springs, AR 72632
Capacity/Licensed Beds: 100
Classification: Skilled Nursing Facility with Dual Certified Beds (Medicaid / Medicare)
479-253-7038
888-723-8284
Pricing & Availability
Map
Questions about Facility Costs or Availability? 866-333-6550
Recommended: Learn about Trusted State Sources for Assisted Living information to find, or further your research into assisted living facility options in Eureka Springs