Find Assisted Living in Englewood, Florida - Certified Senior Care Advisors
Our certified consultants will help to identify your assisted living needs, and help you through every step of the process. Our Advisors have received their Certified Senior Advisor certification to earn their expertise in Englewood, Florida. Our service is 100% free to you!
---
3 Easy Steps In Finding The Best Senior Care In Your Area
Our Senior Care Consultants Will Perform:
Step One- The Assessment/Interview
Identify your loved one's care needs and preferences
Identify personal preferences/location
Identify hobbies and lifestyle preferences
identify budget preferences
Step Two- "Matching Needs & Preferences"
They will then "match" all the information from Step One and narrow down your options to 3 or 4 pre screened and CarePatrol approved care providers.
Step Three- Tour Our Recommendations
Our Senior Care Consultant can personally bring you to our recommendations for a tour (much like a realtor does) or if you would rather go by youself, we can arrange the details of your tour accordingly.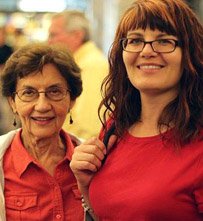 This section of Assisted Living Directoryis dedicated to the handful of assisted living facilities and residential care homes in Englewood, Florida.
The facilities listed here may all be contacted directly and safely.
Additionally we recommend that you visit the Area Agency on Aging for Southwest Florida (AAASWFL) which provides numerous services and supports to Englewood's seniors and caregivers including: Information and assistance; Alzheimer's Disease Initiative (ADI); The Veteran-Directed Home and Community-Based Services (VD-HCBS) Program and much more! Intro by D. Besnette
Englewood, Florida Assisted Living: Featured Facilities, Video Tours & Services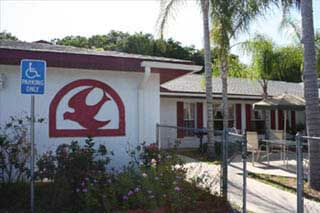 Englewood, Florida - Crestwood Manor ALF Independent Assisted Living
Crestwood Manor ALF independent assisted living residence is at 729 Crestwood Rd, off Pine st in Englewood Florida, 34223. We are two blocks from Englewood hospital and near the city-center for shopping, social & cultural activities.
Crestwood Manor Assisted Living Residence in Englewood Florida is "the small place with a big heart". We are near Northport, Port Charlotte and Venice, off I-75. Come visit our pretty 7 acre campus, with walking paths, two patios with palm trees and a gazebo. We provide comfort and safety with two "couples rooms", 7 private suites and two semi-private rooms.
1-866-333-6550
Pricing & Availability
Learn More
Assisted Living & Senior Care Options for Englewood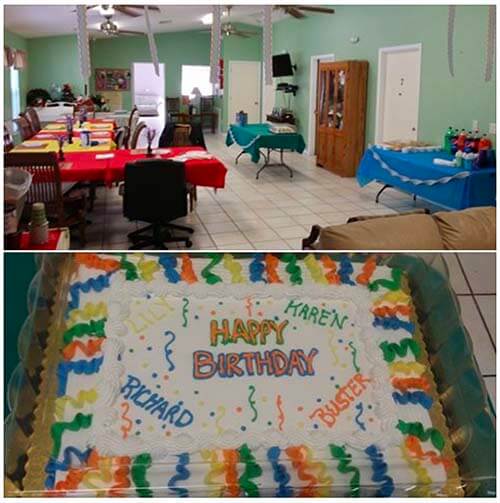 MAGNOLIA ACRES
729 CRESTWOOD RD ENGLEWOOD, FL 34223-3901
Licensed Beds: 24
Medicaid Services : Assistive Care Services, Assisted Living Waiver
Phone: (813) 215-5156
877-644-2963
Pricing & Availability
Map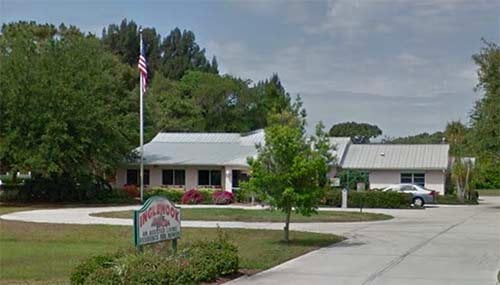 INGLENOOK
280 PINE STREET ENGLEWOOD, FL 34223
County: Sarasota
Licensed Beds: 16
Phone: (941) 474-5563
888-502-2057
Pricing & Availability
Map
Medicaid Services : Assistive Care Services, Assisted Living Waiver
Payment Forms Accepted : Insurance and/or HMO, Medicaid, VA
GRAND VILLA OF ENGLEWOOD
925 SOUTH RIVER ROAD ENGLEWOOD, FL 34223
Licensed Beds: 216
Payment Forms Accepted : Medicaid, VA
Medicaid Services : Assisted Living Waiver
Phone: (941) 474-8600
888-981-6827
Pricing & Availability
Map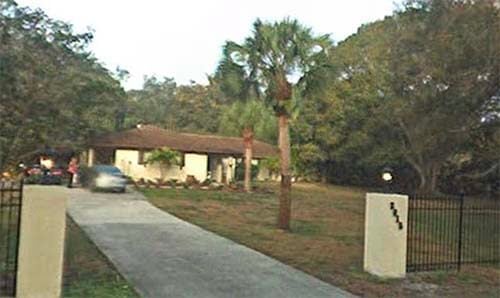 A WELCOME HOME IN ENGLEWOOD
2015 E DOLPHIN DR ENGLEWOOD, FL 34223
County: Sarasota
Licensed Beds: 3
Special Programs and Services : Pet Therapy
Phone: (941) 375-1044
877-644-2963
Pricing & Availability
Map